HMS Richmond
The Worshipful Company of Basketmakers is proud to be affiliated with HMS Richmond. This ship is among the most tried and tested in the Navy's Fleet, having broken Saddam Hussein's defences on the Al Faw peninsula in the opening hours of the 2003 Iraq campaign, to providing vital aid in the Caribbean after Hurricane Ivan. One of the main roles of the ship is in counter-piracy work and so long periods are spent at sea when HMS Richmond is working in areas such as Somalia.
The affiliation role means that regular contact is maintained by a member of the Court (currently Mark Cooper) who receives up to date information on the ship's activities and provides news about the Company's events which is always well received. When the opportunities arise officers from the ship attend our Livery Dinners and the Captain or Commanding Officer will join us at the Mansion House Banquet.

Most years the Company presents an award to a member of the ship who is nominated by the officers for his or her achievement in the previous twelve months. At times there are opportunities for members of the Company to go on-board to see around the ship and learn more about the people and equipment and occasionally members have a chance to spend the day at sea and see the ship 'in action'.
The Ship's motto is 'a deo et rege' - From God and the King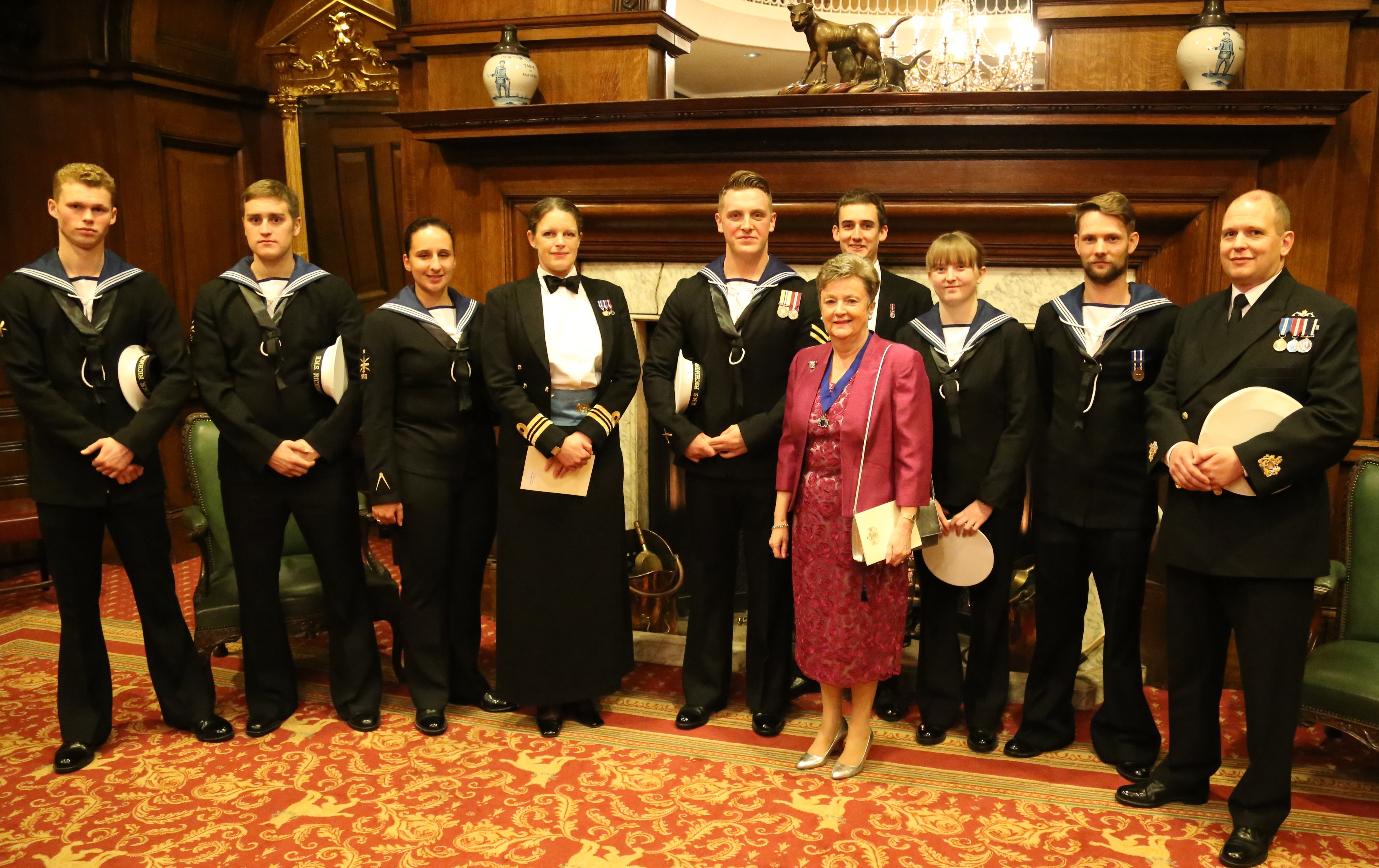 The seventh, and current, HMS Richmond (F239) is the 10th of 16 Type 23 Duke Class Frigates to join the Royal Navy. It was built at Swan Hunter Shipbuilders on the Tyne, laid down on 16 February 1992, launched 6 April 1993, and commissioned into the Royal Navy on 22 June 1993.