Wardens
The chief officer of the Worshipful Company of Basketmakers is the Prime Warden. He or she is supported by an Upper and Under Warden. Until 1998 the Company had only a Prime Warden and a Junior Warden. It was then felt that with the growing demands being placed on the Prime Warden it would be preferable to have two Wardens supporting them and also to give the Prime Warden an extra year in which to learn and understand their role
The Wardens are elected at the July Court meeting each year and they are installed on Installation Day each October. The Installation Day commences with a service of thanksgiving and blessing at our guild church of St Margaret Patten in Eastcheap. The Company then moves to a Livery Hall for lunch and the installation of the Wardens for the forthcoming year.
The Basketmakers' Company is one of only 7 Livery Companies in the City of London to have a Prime Warden. The others are the Blacksmiths', Dyers', Fishmongers', Goldsmiths' Shipwrights' and Saddlers' Companies. All the other City Livery Companies have a Master with the single exception of the Weavers' Company who have an Upper Bailiff. The Basketmakers' Company appear to have had an Upper Warden as their main officer from their foundation right up to 1846 when it was decided to change the title to Prime Warden. No reason is given for this change.
---
---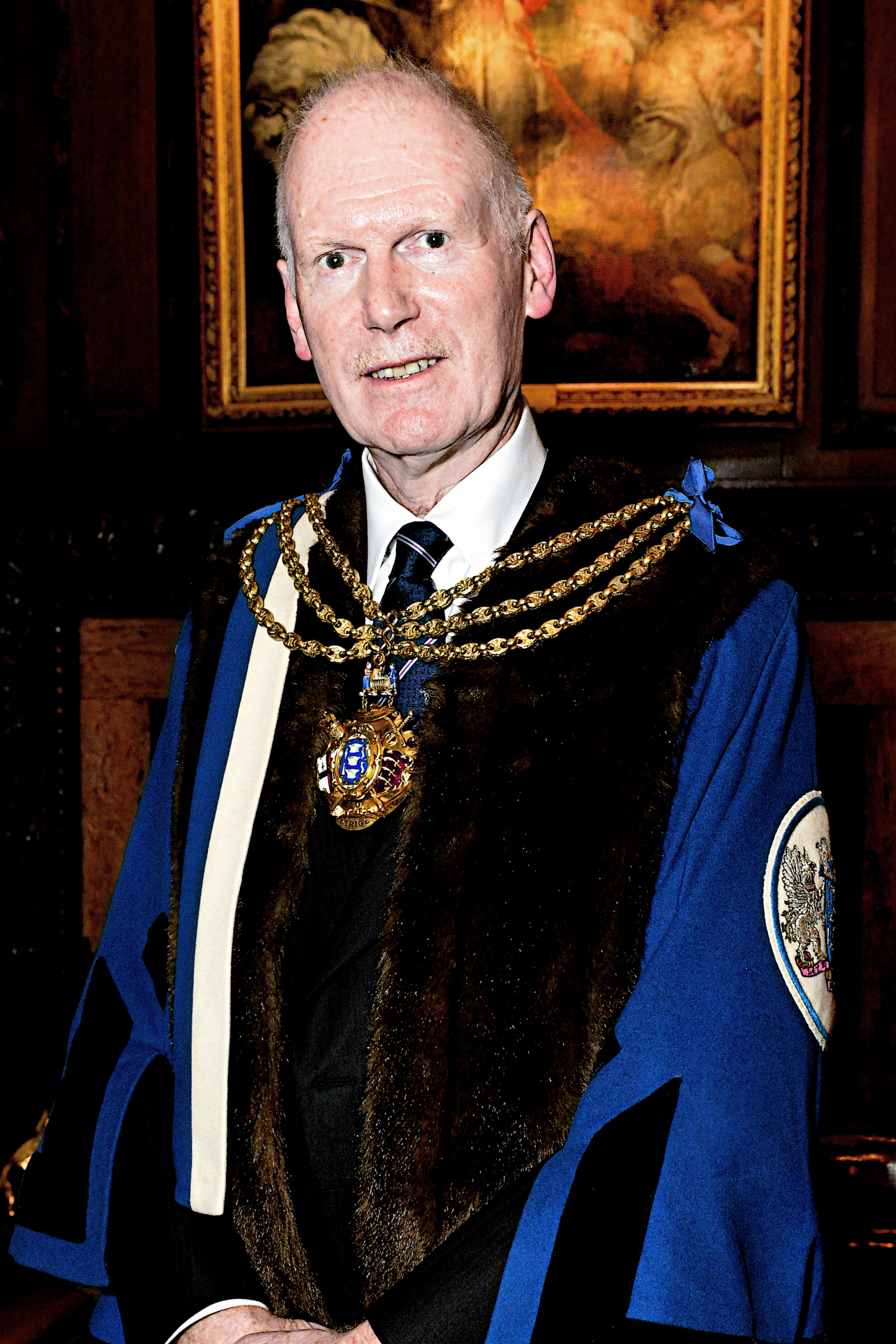 Christopher Hipkins FCSI  
Prime Warden
Chris was born in London in 1950 and has lived most of his life either in London or Kent. He was educated at Maidstone Grammar School until joining Pinchin Denny - a firm of Stockjobbers on the London Stock Exchange, as a trainee in 1969. He worked his way up to individual Membership of the Exchange in 1978 and partner of the firm in 1983. In 1986 during 'Big Bang' Pinchin Denny was acquired by Morgan Grenfell where Chris became a Director of their international equity trading subsidiary. In 1988 Chris moved with his team to Credit Lyonnais and started a 16 year relationship with French Banks - initially Credit Lyonnais and subsequently BNPParibas where he was Global Head of Cash Equity Trading, travelling extensively, and splitting his working life between Paris and London. He became a Fellow of the Chartered Institute for Securities and Investment in 2005. Chris is currently a Non-Executive Director of Asian stockbroker CLSA(UK).
​​​​​​​
​​​​​​​Chris enjoys his small 15th century Chateau in Périgord South West France where he is a walnut farmer in his spare time. He loves travelling and visiting historic buildings. His father had joined the Livery of the Basketmakers in 1946 enabling Chris to join the Company by Patrimony in 1971 on attaining his 21st birthday. His father was Prime Warden of the Company in 1975. Chris has 2 children by his first marriage - Jeremy and Susannah who are both members of the Company, and 3 grandchildren. He has spent over 30 years with his current partner Mike and they were married in 2006.

Chris is a Trustee of the Basketmakers Charity and looked after the relationship with the Letzi Guild in Zurich for 6 years. He is a member of the Coleman Street Ward Club.

---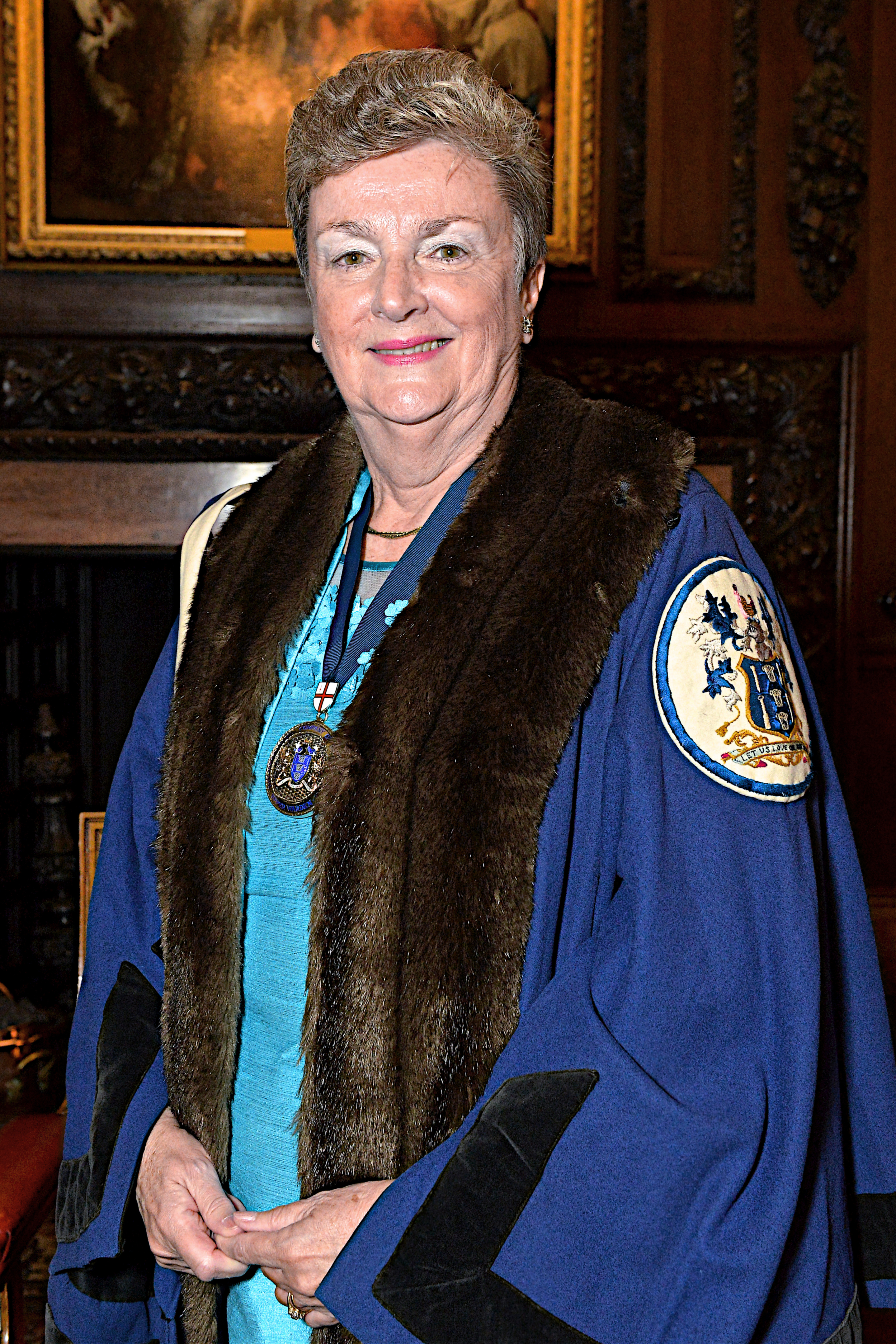 Anne Holden
Upper Warden

Anne was made a Freeman of the City of London in April 1993.  Born in London, and after completing her education at the City of London College Moorgate, Anne joined a leading international magazine publishing company working in their London head office where she met her husband Bob.  This was followed by a move to the family packaging business, Donovan Bros Ltd., as commercial Director and Company Secretary where she still takes an active part. The company has been trading in the city for nearly 100 years.

As an active member of her church, Anne has held various position in the parish in the last 40 years and until recently took particular interest in the community amenities provided by the Social Club.  Anne is a member of the Guild of Freemen of the City of London and served as the fifth Lady Master of the Guild in its 104 year history in 2012/13.  She is Chairman of the Guild's Charity and serves as trustee on several other city related Charities.  Anne is a Liveryman of the Worshipful Company of Basketmakers and is on the Court. She is a member of the Farringdon Ward Club and the City Livery Club.

​​​​​​​Anne married Bob in 1985 and lives in Beckenham and has a weekend home on the Sussex coast​​​​​​​​​

​

---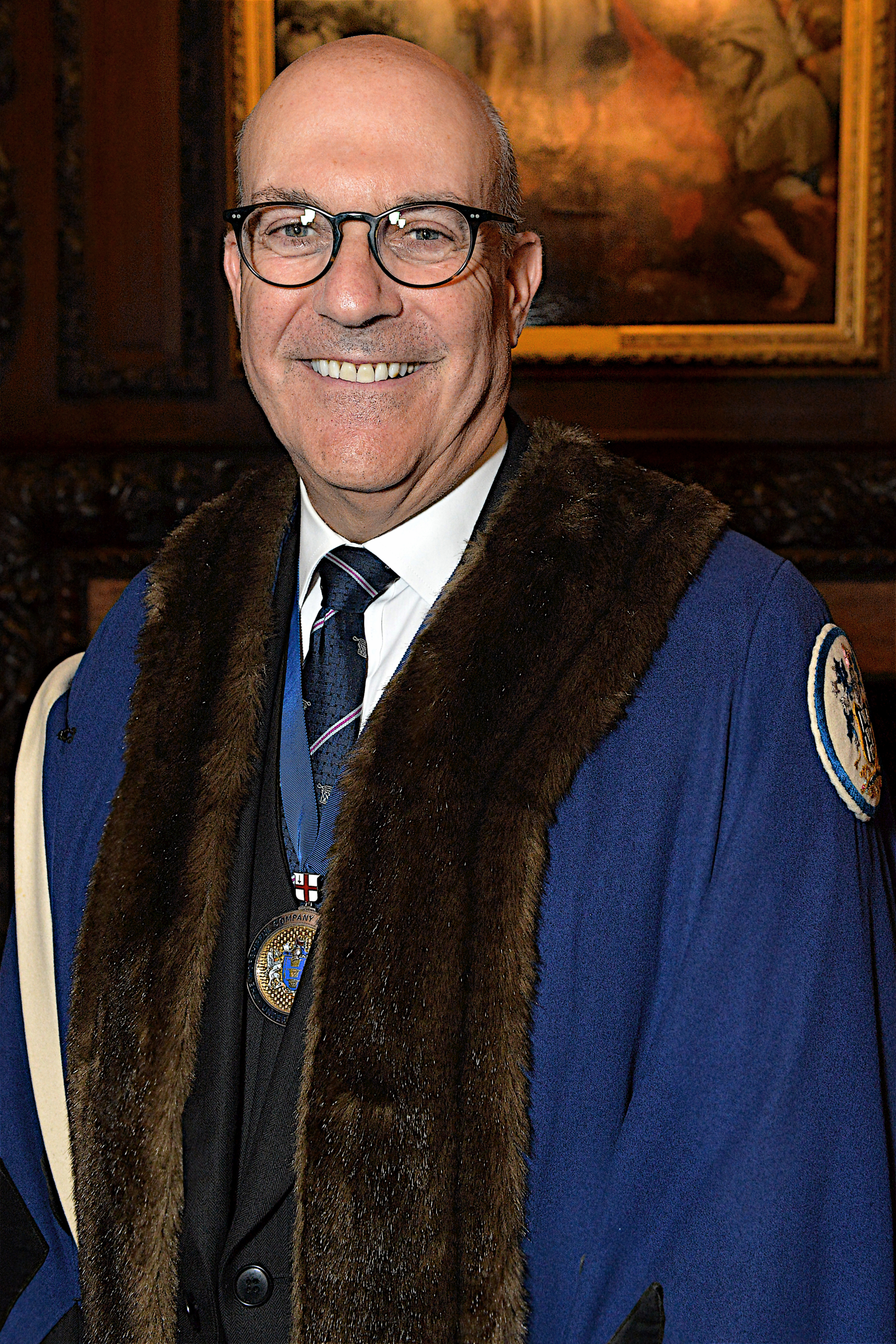 Lewis Bloch
Under Warden
Lewis Bloch was born in Bloemfontein, South Africa in 1956. He attended Grey College, a well- known boys school in the area, for all of his school life. Grey College is famous for producing many Springbok rugby and cricket players but Lewis was sadly not one of them, his achievements being more in the area of music and debating. On completing school he was conscripted into the South African Defence Forces where he attended an officers training course achieving promotion to lieutenant and the post of intelligence officer to the battalion.

Lewis attended the University of the Witwatersrand (Wits) in Johannesburg qualifying as a Batchelor of Commerce and subsequently a Batchelor of Accountancy. He took his board exams in 1980 after being articled to Coopers and Lybrand. Not wishing to remain in the accountancy profession, Lewis joined Liberty Life, a large and prestigious South African insurance company, where he had a successful career as a fund manager.

His life changed when visiting the UK in 1981. He met his wife to be, Andrea, on a blind date, and they were married in South Africa in 1984. Lewis and Andrea moved to the UK in 1985 where Lewis continued his profession in the financial services industry. He subsequently founded Berkeley Management and Finance Ltd and pioneered the relationship between financial service providers and Accountancy and Solicitors firms forming numerous joint ventures within both industries.

Lewis is currently the Managing Director of the Genesis Capital Group which has interests in Life Insurance, Commercial Insurance, Healthcare, Investment Management and Mortgage Provision.

Lewis joined the Basketmakers' Company in 2001 and joined the Court in 2013. He is currently Under Warden of the Company.
​​​​​​​
He is actively involved in his Synagogue having served the office of Warden for seven terms. He is a member of the Lords Taverners, the Guild of Freemen, the City Livery Club and an associate member of the MCC. He is a senior Freemason currently holding the office of Metropolitan Grand Inspector within Metropolitan Grand Lodge.

Lewis's interests encompass music and classic cars. He has also contributed his time and expertise to numerous charities, including fundraising alongside the late Nelson Mandela.