The Court
The Court of Assistants
The Court, can be traced back to a Petition in March 1610 which, at that time, limited the number of Assistants from as many as sixty eight to a maximum of thirty. This is an active body to assist the Wardens in seeing that the ordinances are observed. Originally commissioned to seek out defective wares, this duty is no longer needed.
​​​​​​​
​​​​​​​​​​​​​​All Past Prime Wardens are eligible to serve on Court, together with a maximum of 21 Liverymen below the chair. New potential Court Assistants are recommended to Court, from past Stewards, by the Nomination and Appointments Committee. They look at continuing support for the Company and its Charitable Trust.
The Court
​​​​​​​2018 - 2019
Stewards
The Court in recent times, have increased the number of Stewards to eight. Their duties consist of helping the Officers in the well running of the Court and it's functions. They serve in this capacity for a two year appointment and are then eligible for election to the Court when a vacancy occurs.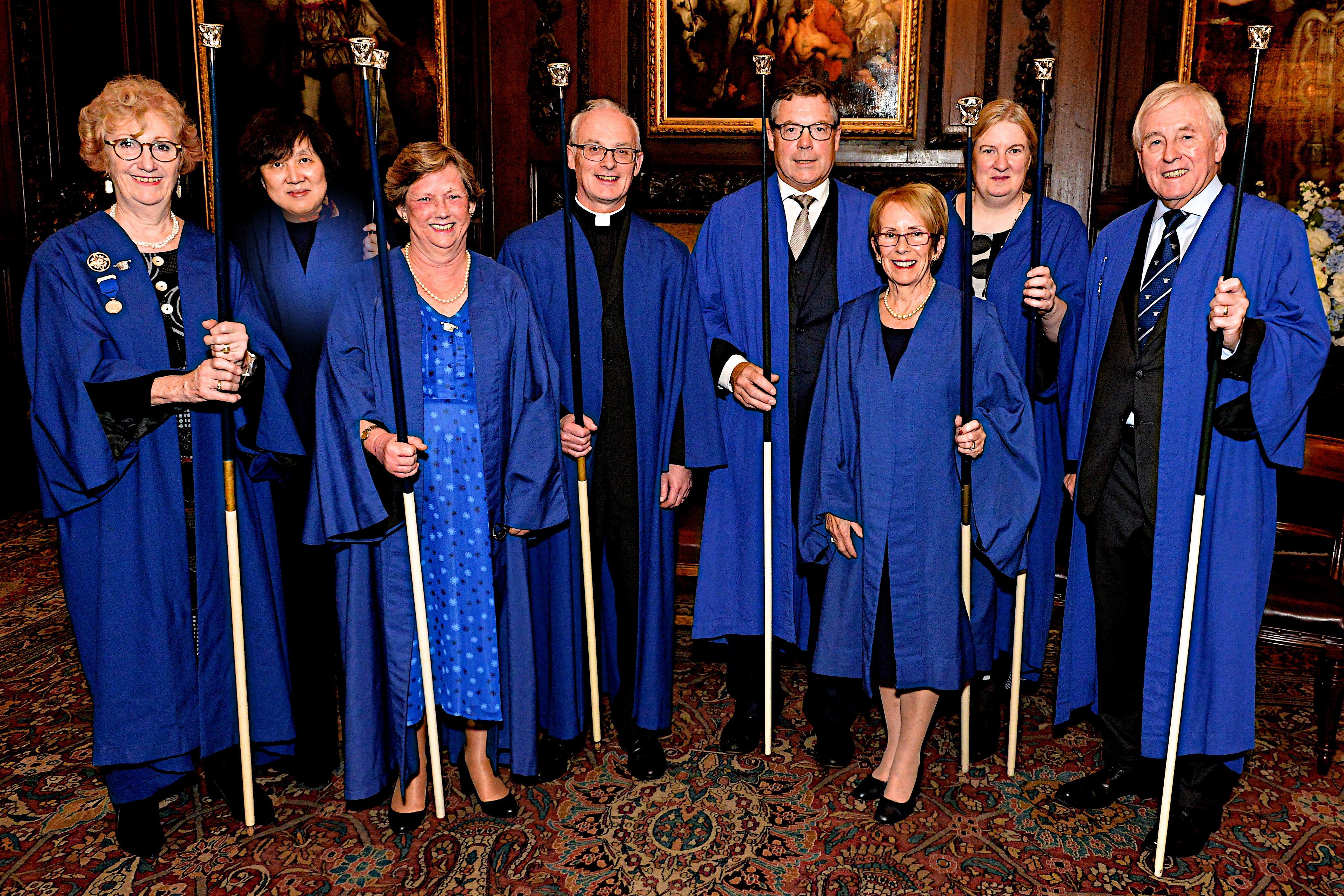 Stewards
2018 - 2019