Latest News
449th Annual Banquet   26th September 2018
Mansion House 
Over 200 people attended the 449th Company Banquet at Mansion House on 26th September including Alderman Sir David Wootton and Lady Wootton, Sheriff Tim Hailes and Fiona Adler, Sheriff Neil Redcliffe and his wife Emma.

​As well as a sumptuous meal, guests were entertained by soprano Anna Koukoullis, who sang from the balcony. In addition, members of the London  Banqueting Ensemble gave a wonderful rendition of the post-horn gallop, all received enthusiastic applause from the room. 

​​​​​​​The prizewinners of the Basketry of the Year competition were awarded with their prizes by Lord Mayor Locum Tenens Alderman Sir David Wootton. Upper Warden Chris Hipkins gave the Toast to the Guests and included a particular welcome to the guest speaker His Honour Judge Nicholas Hilliard QC, who gave a most entertaining and informative speech.

At the end of the evening Prime Warden Stephen Gee presented Alderman Sir David Wootton and His Honour Judge Nicholas Hilliard QC with a wine carrying basket and hamper respectively, both made by Yeoman Member Paul Weir.

It was a magnificent end to Prime Warden Stephen Gee's year as Prime Warden.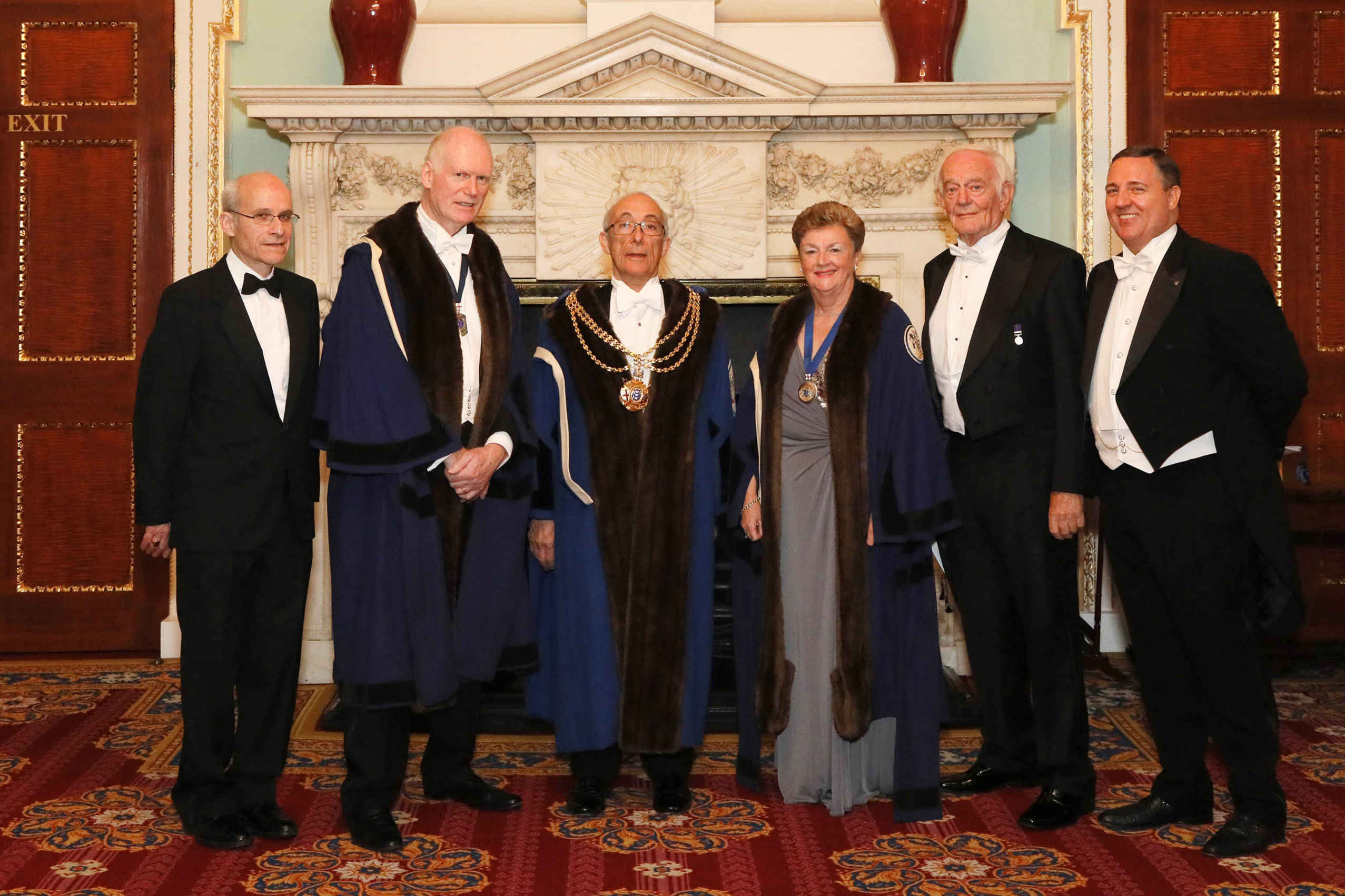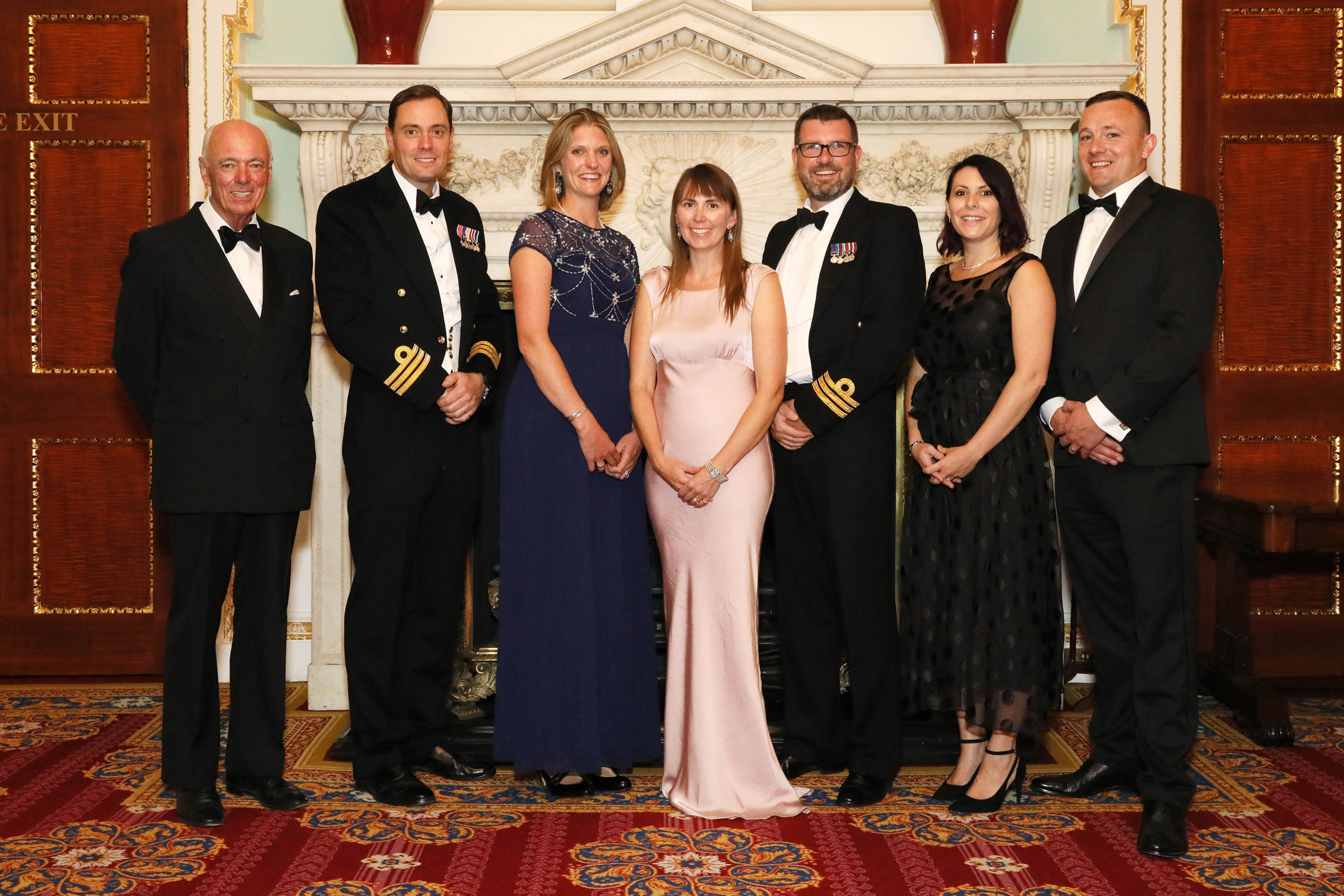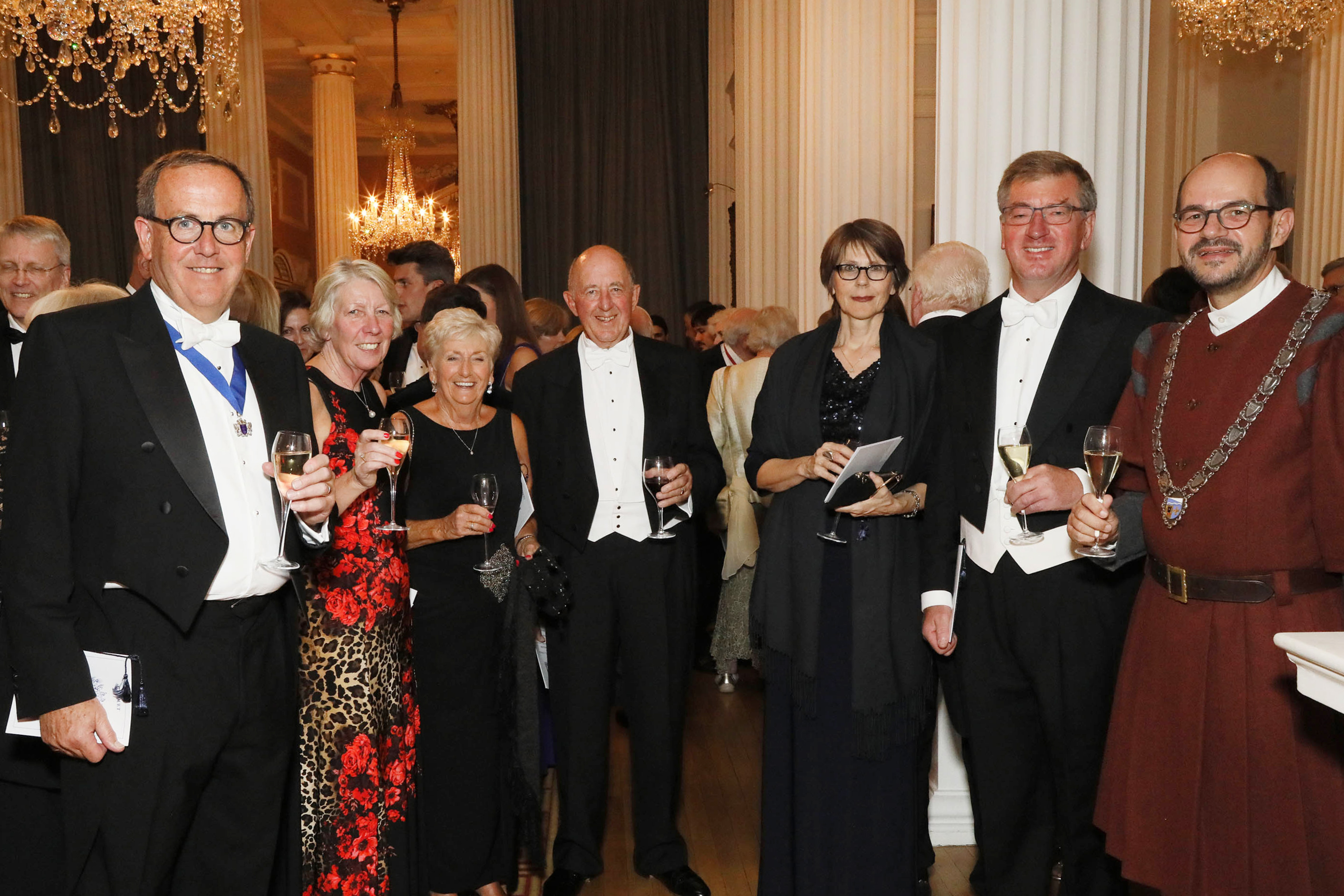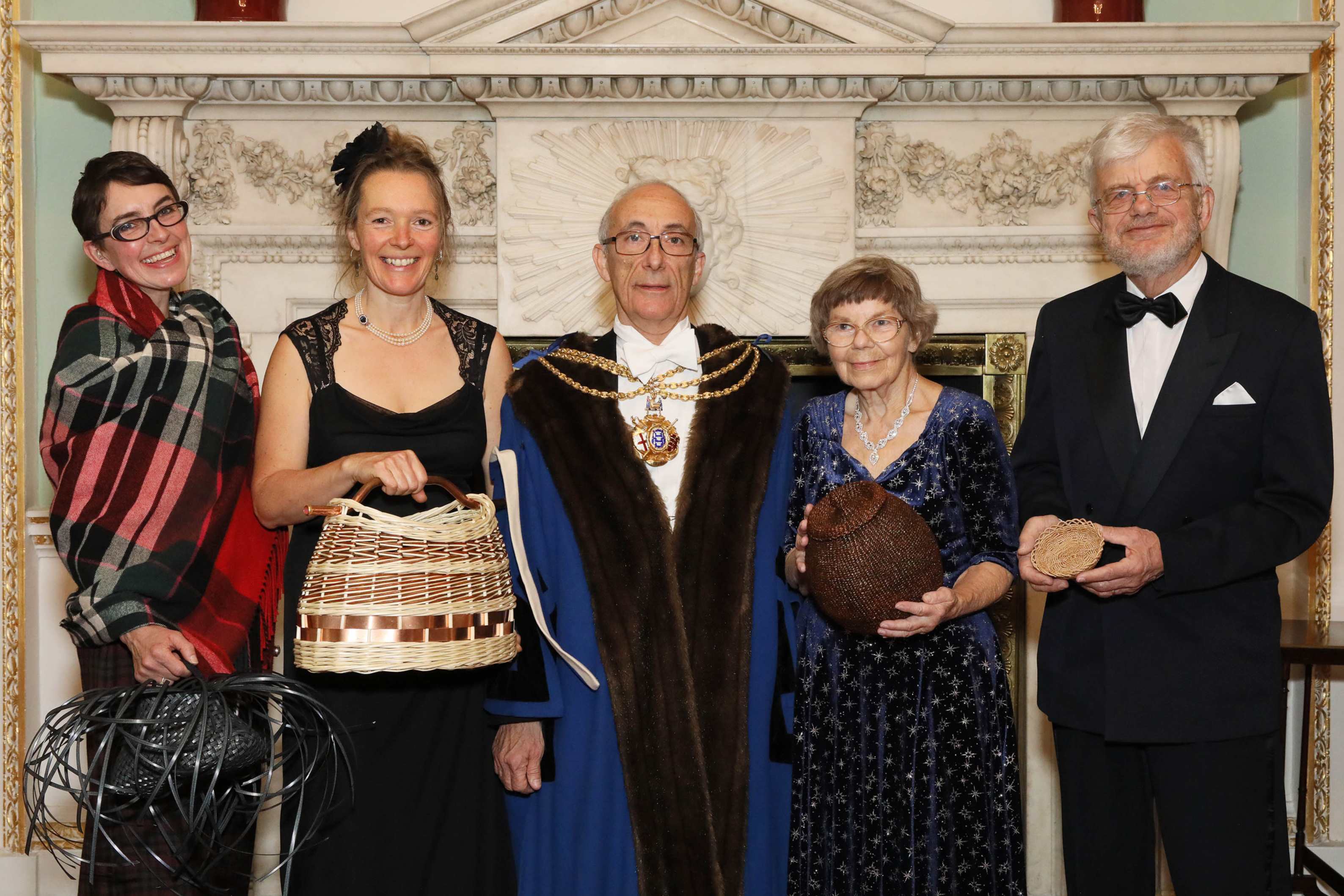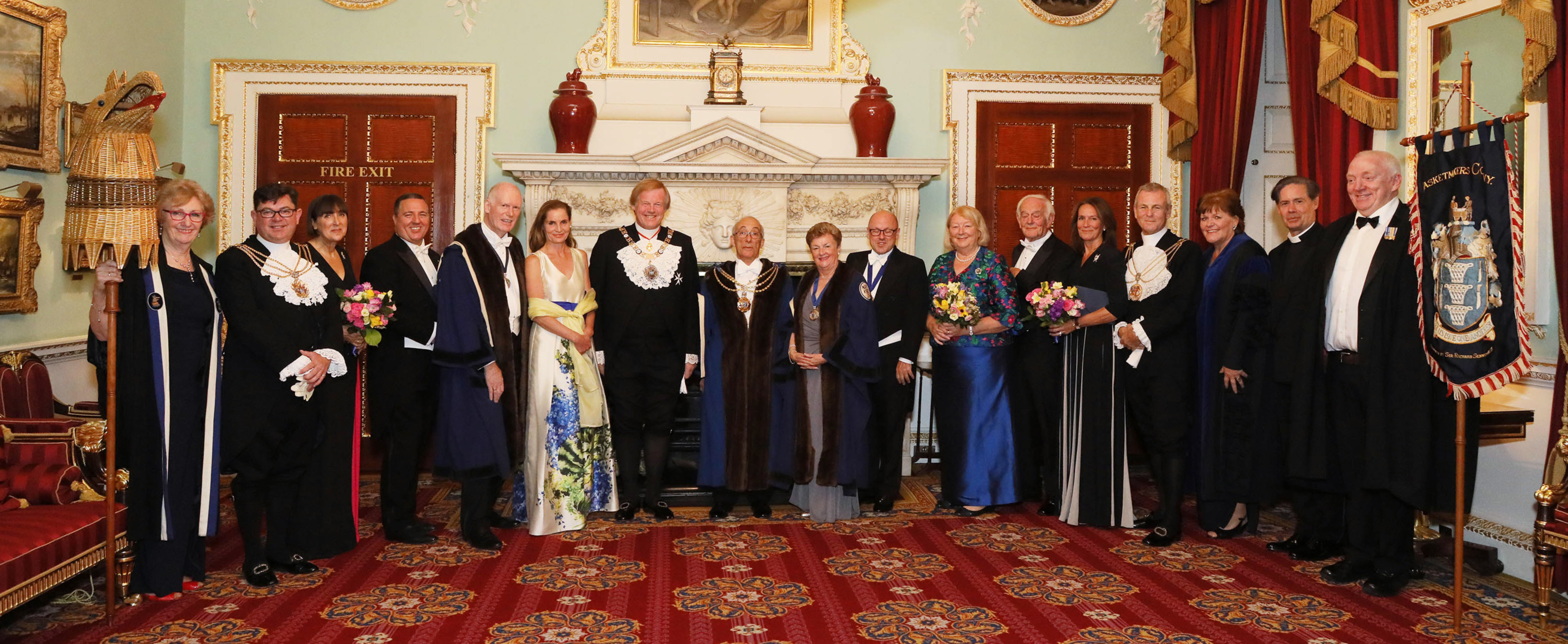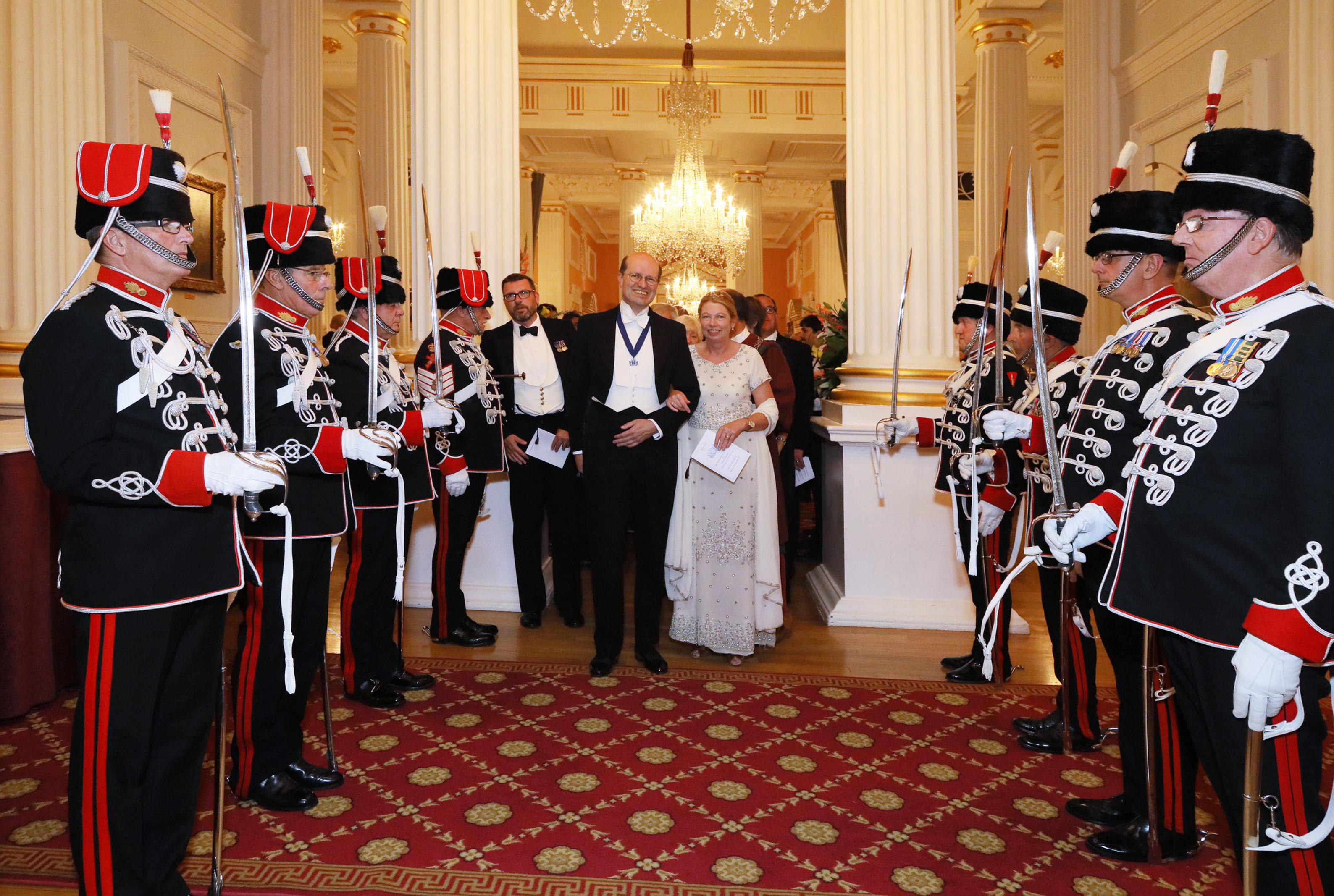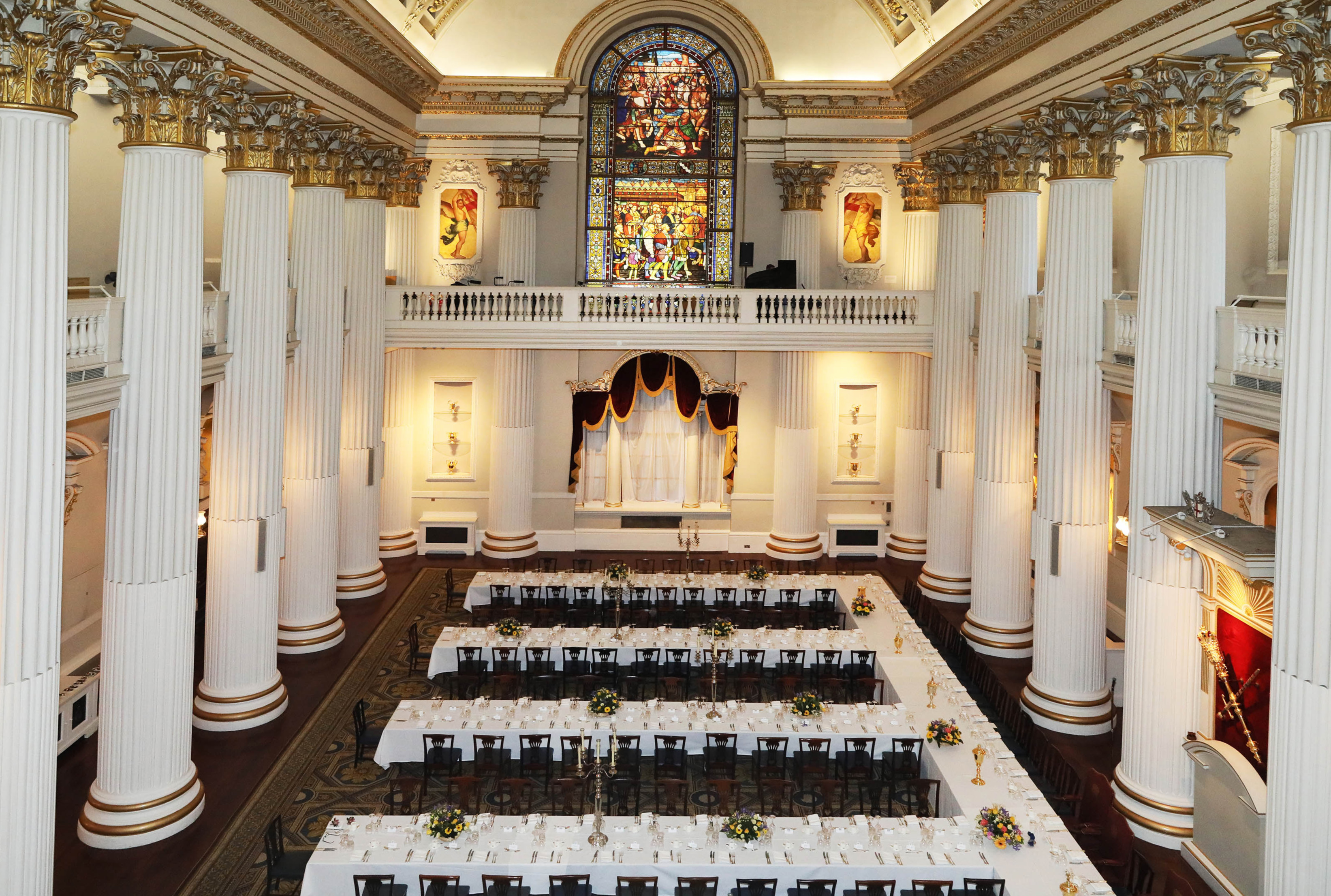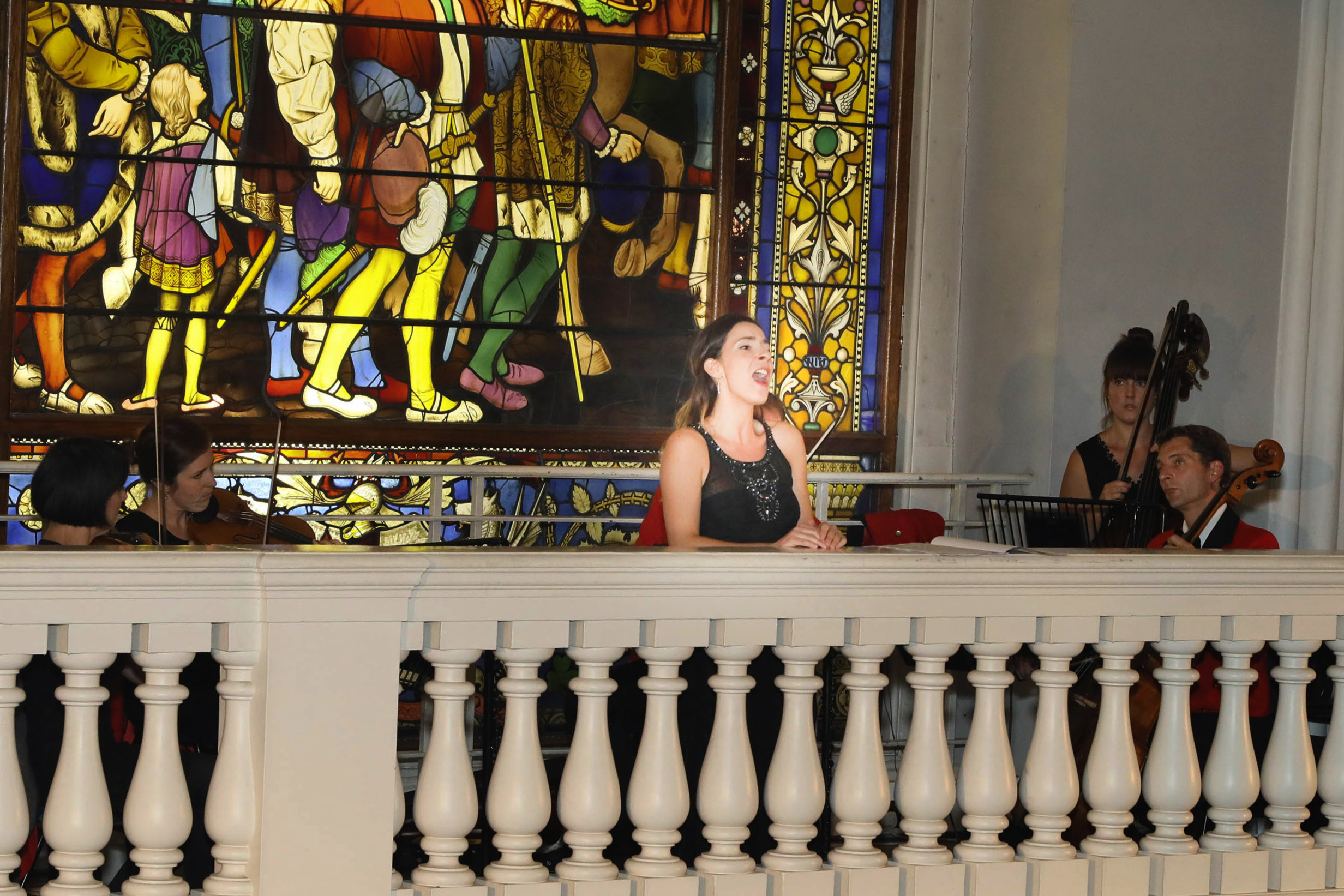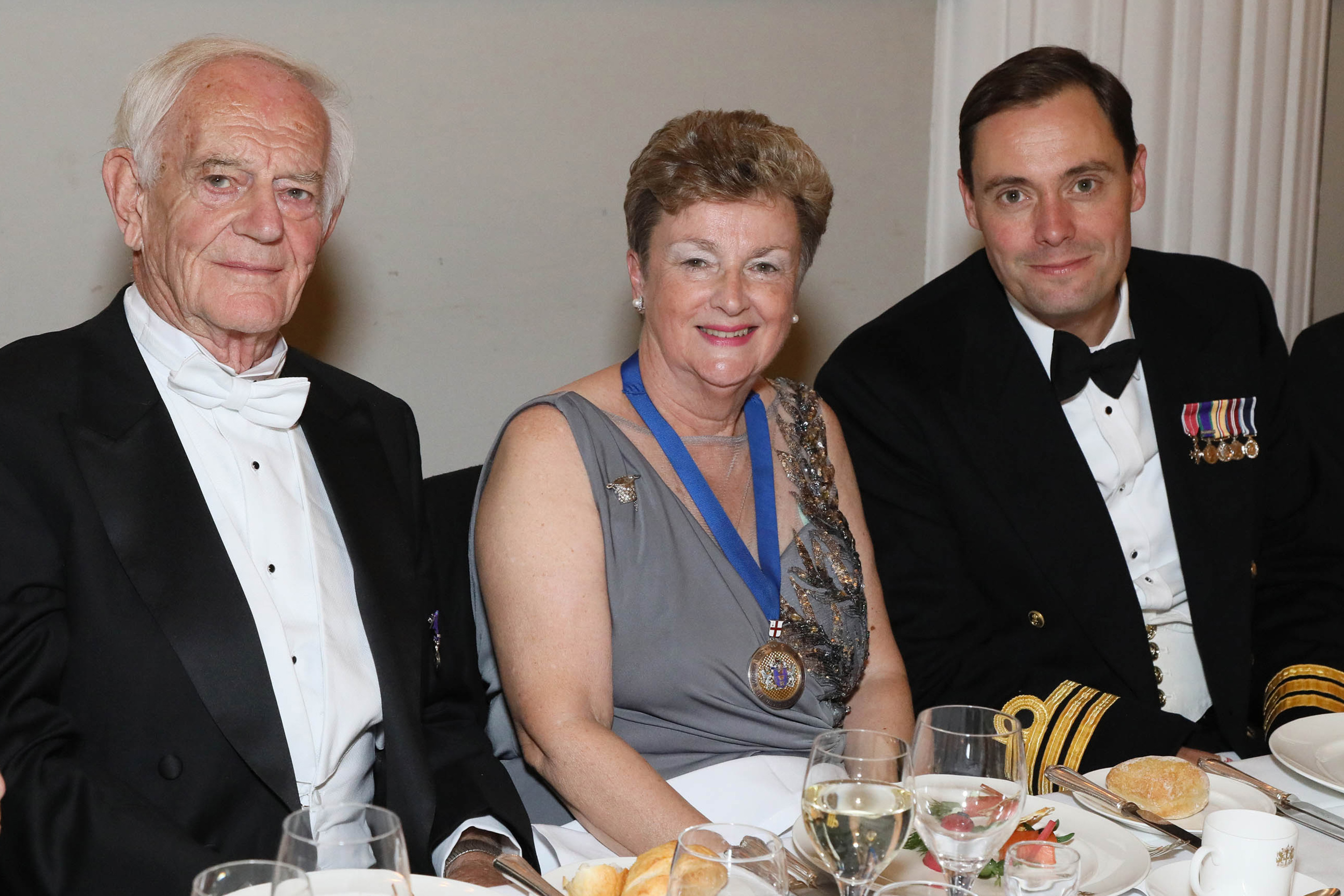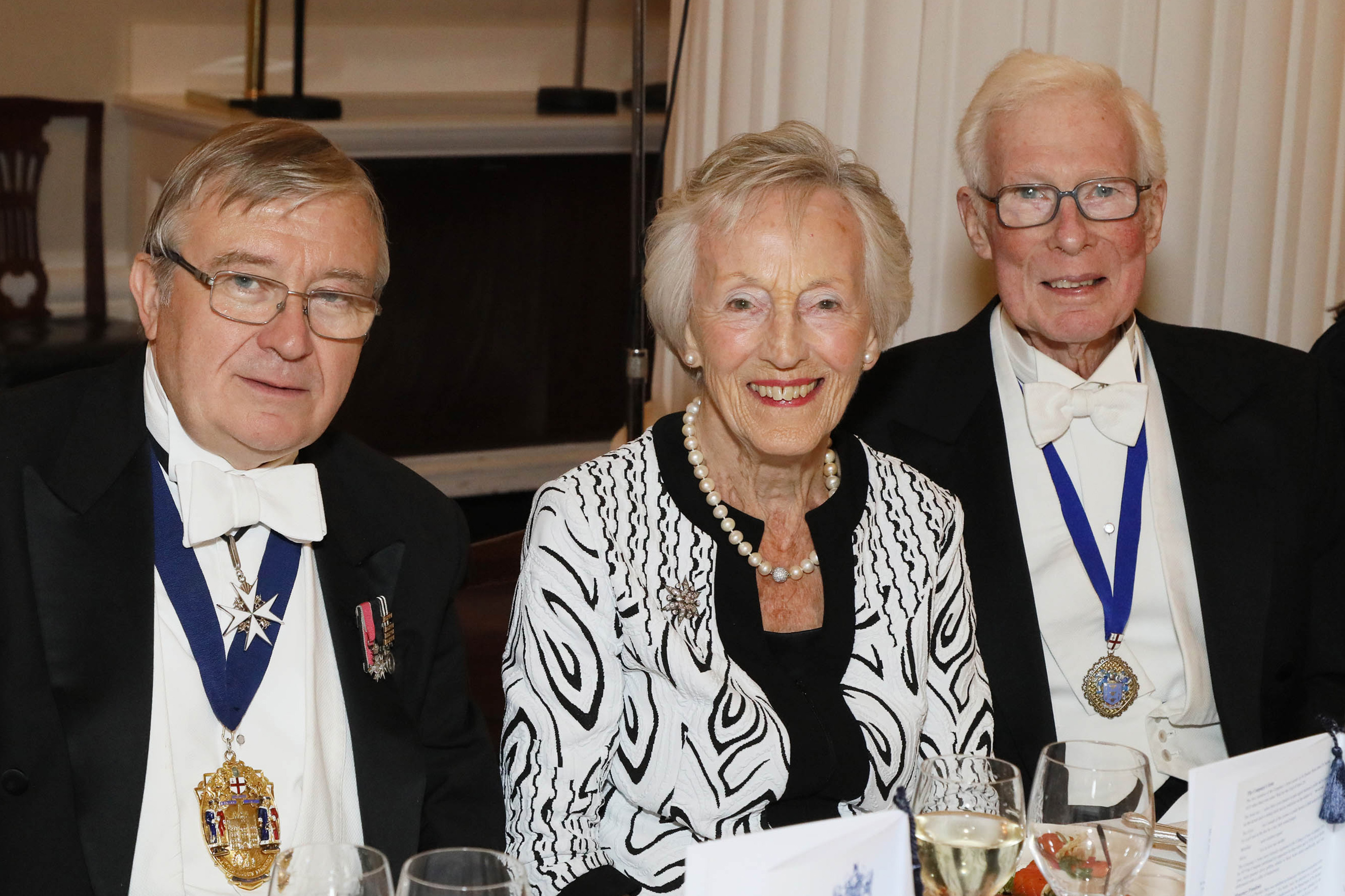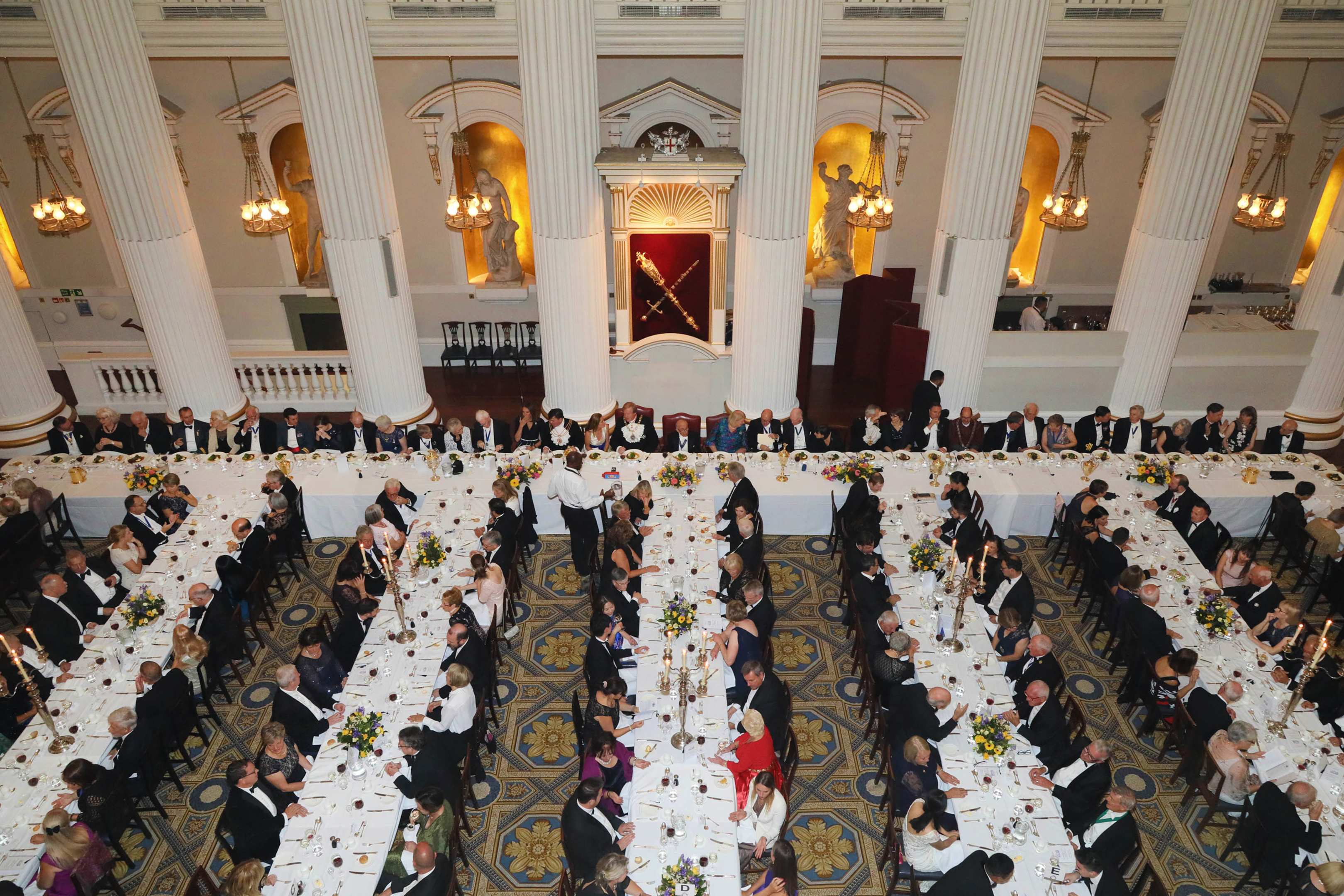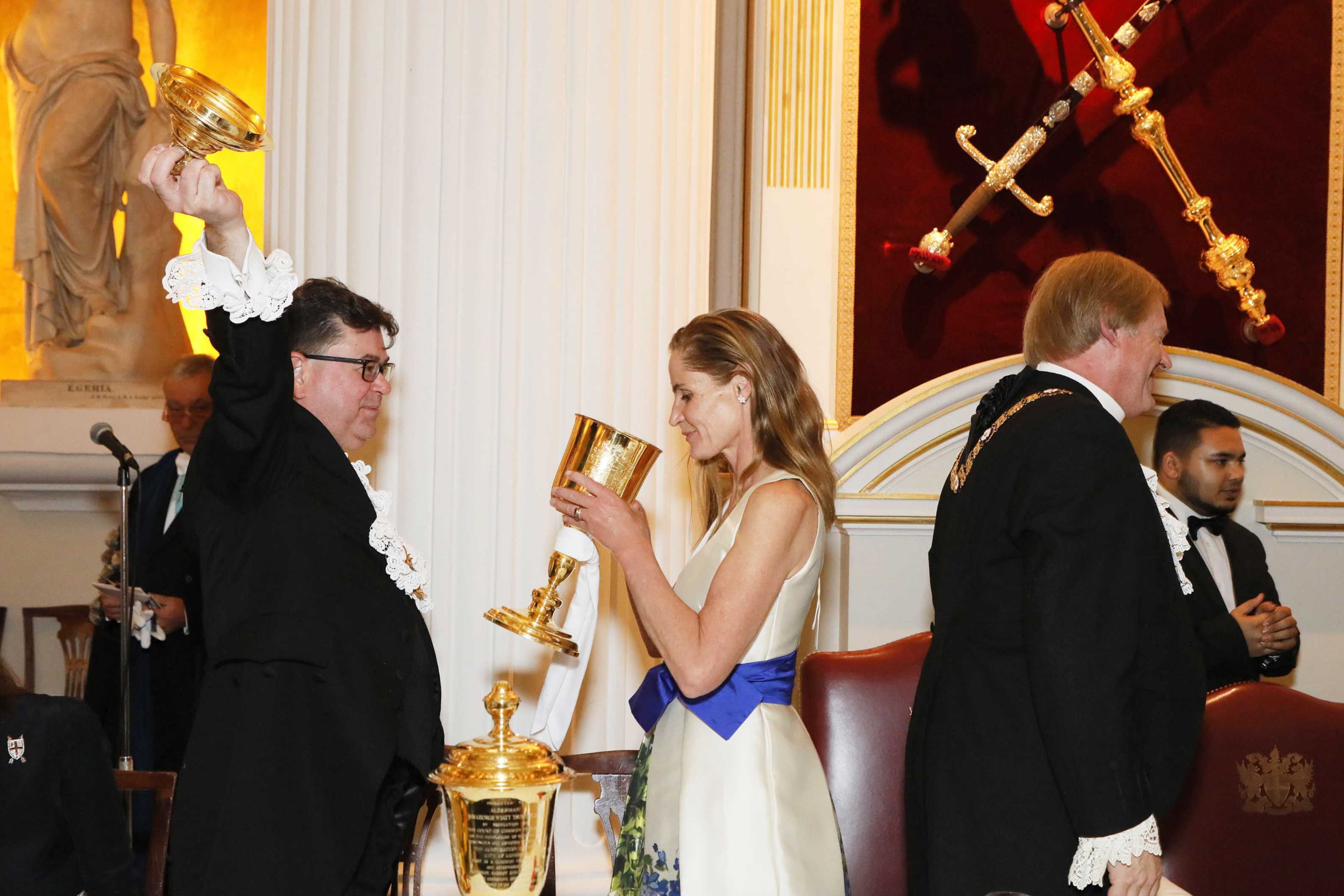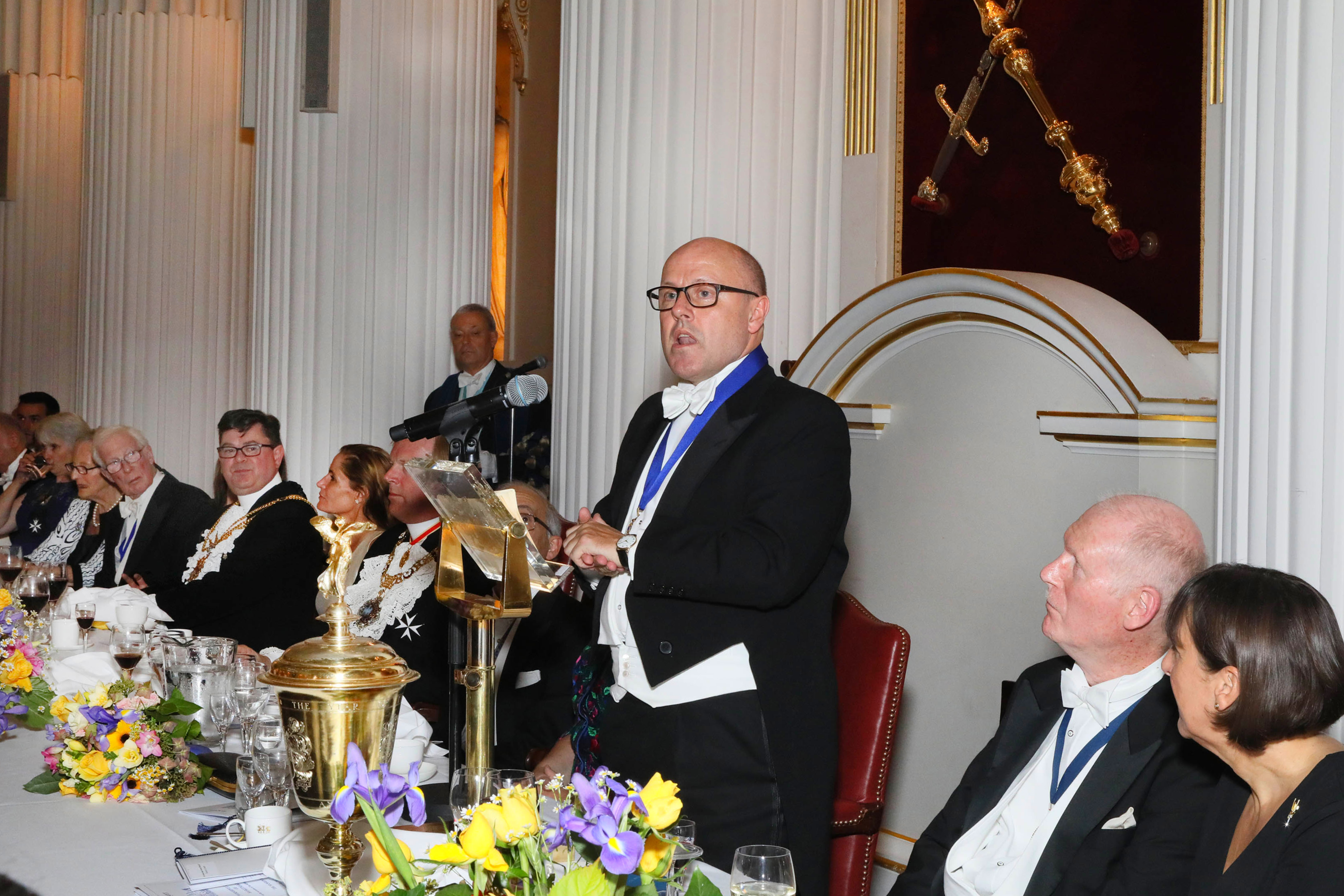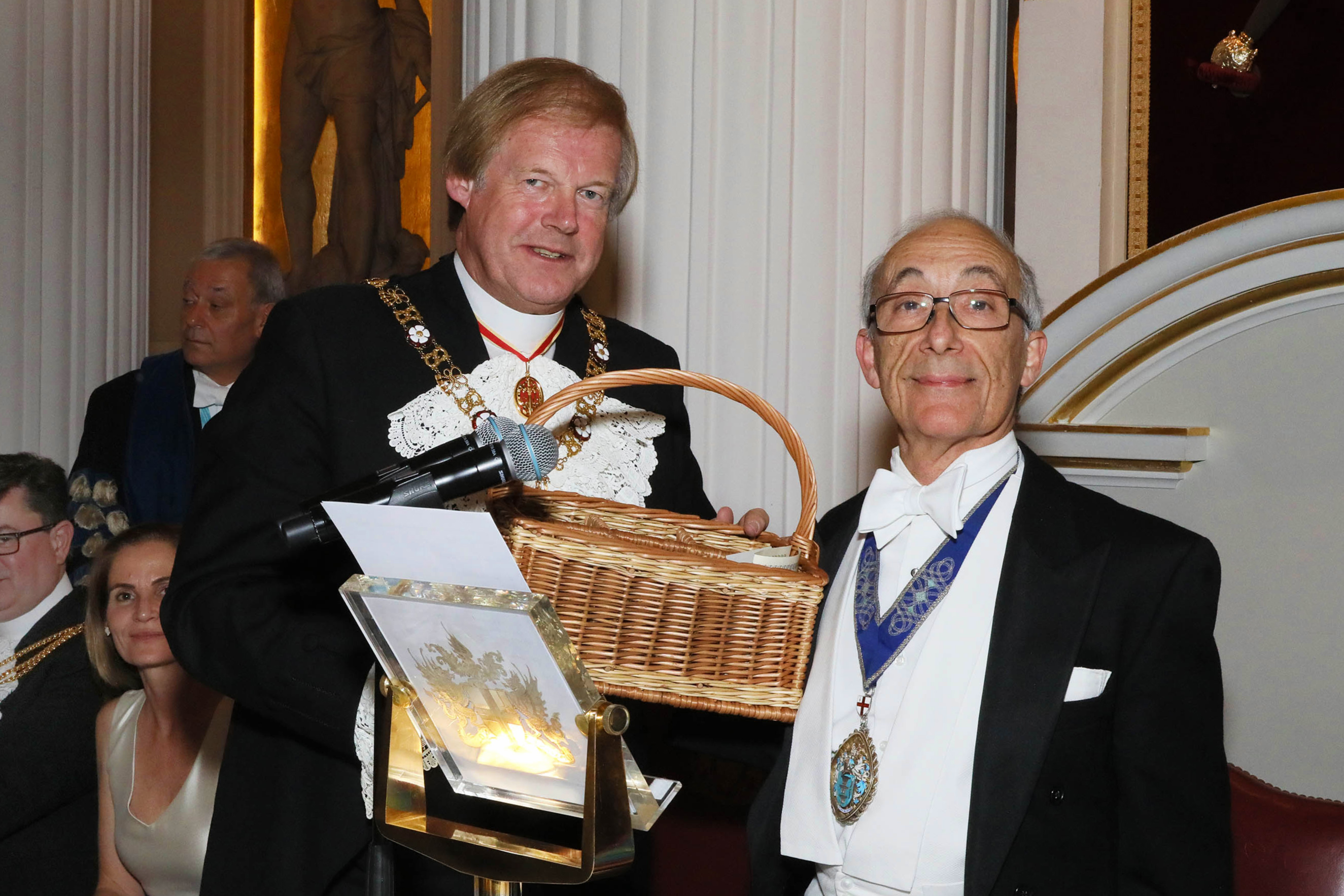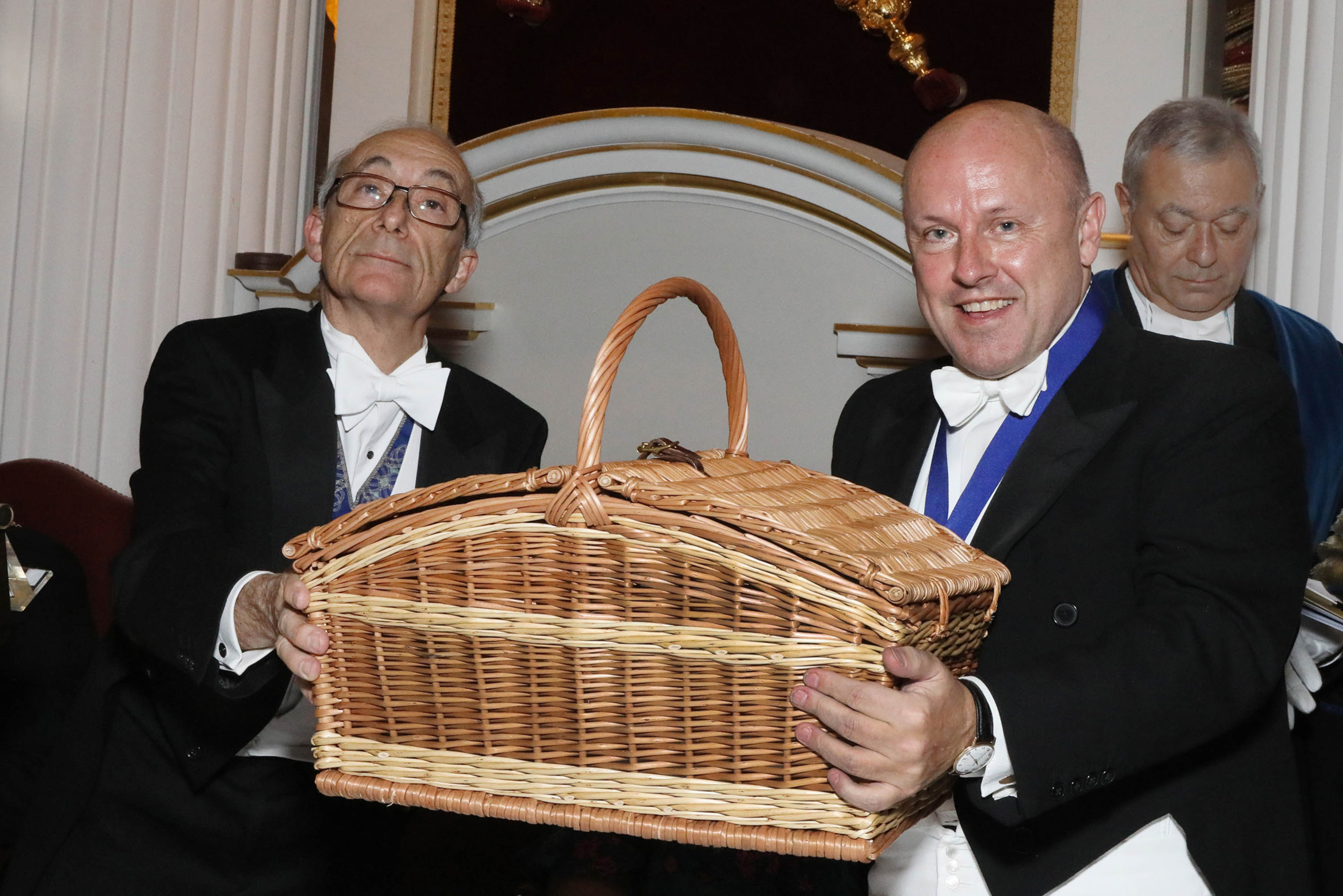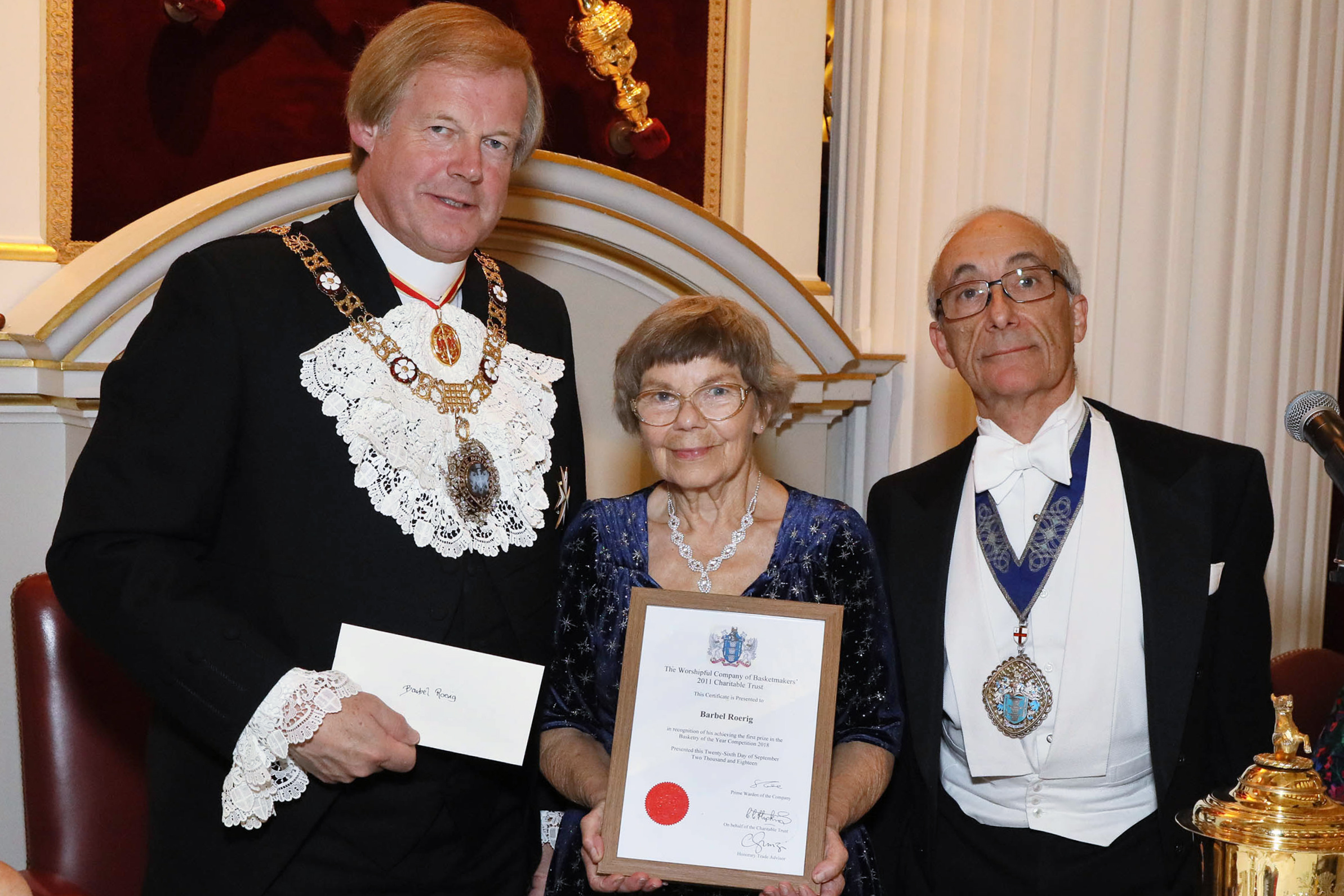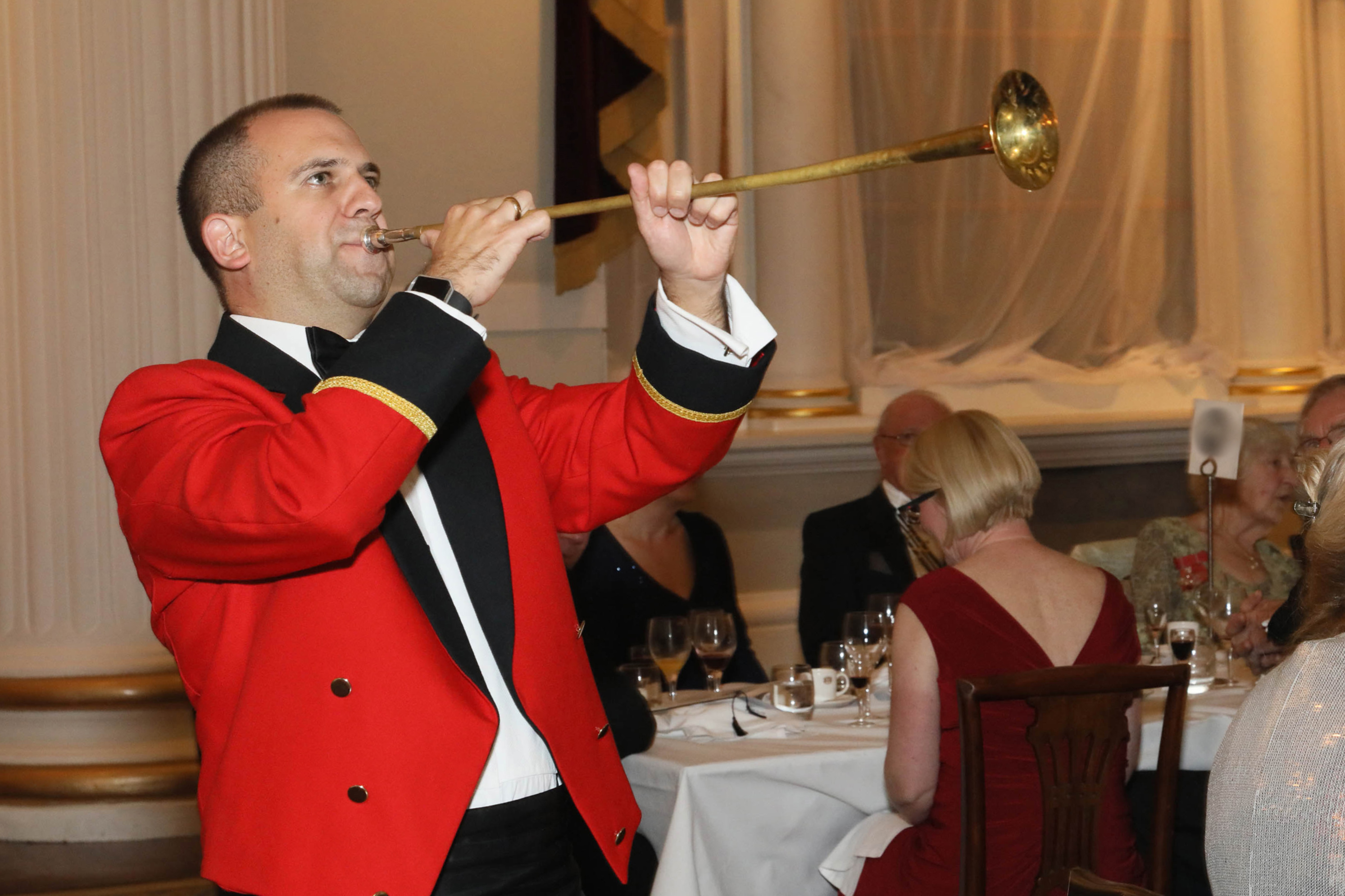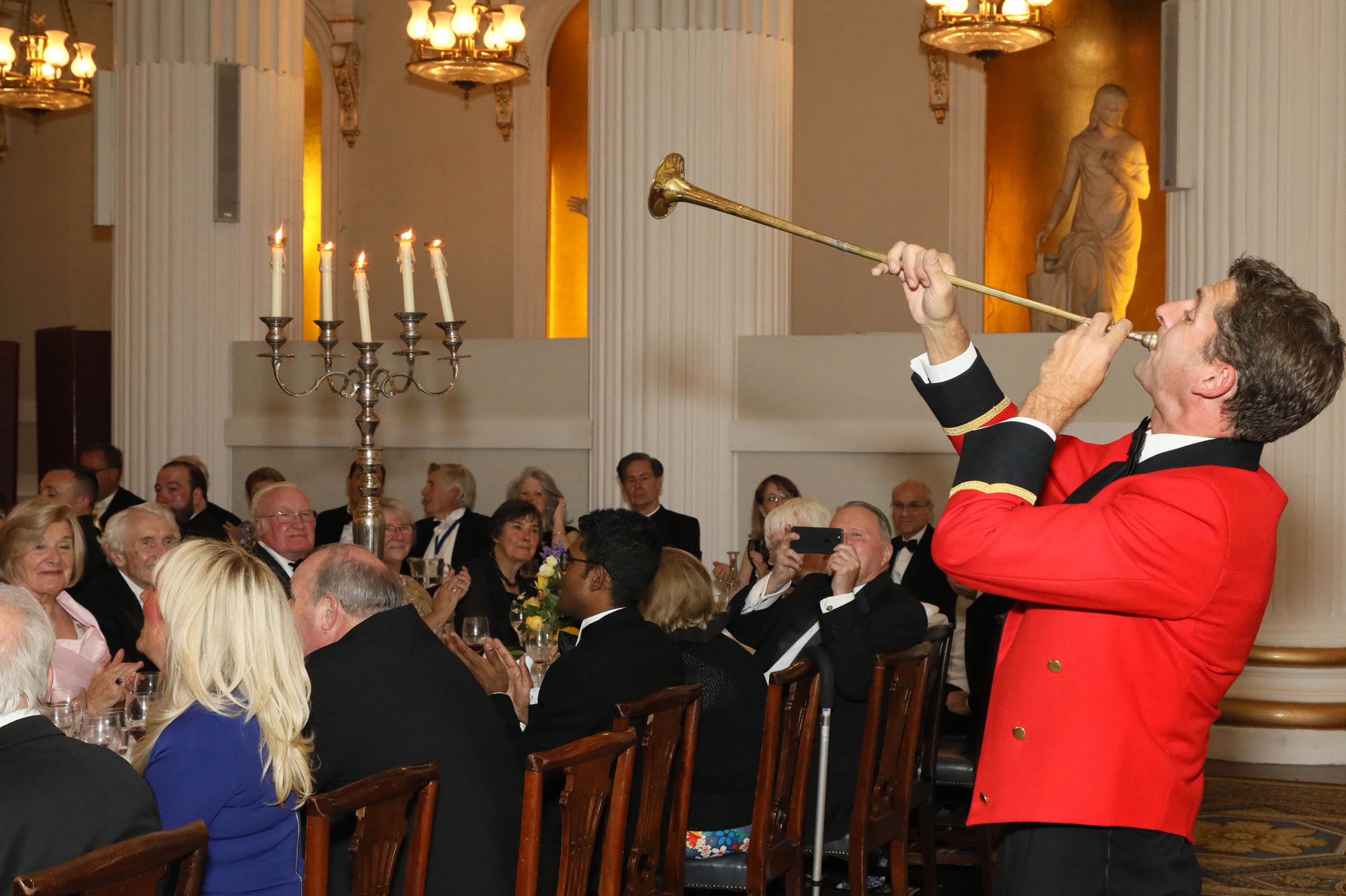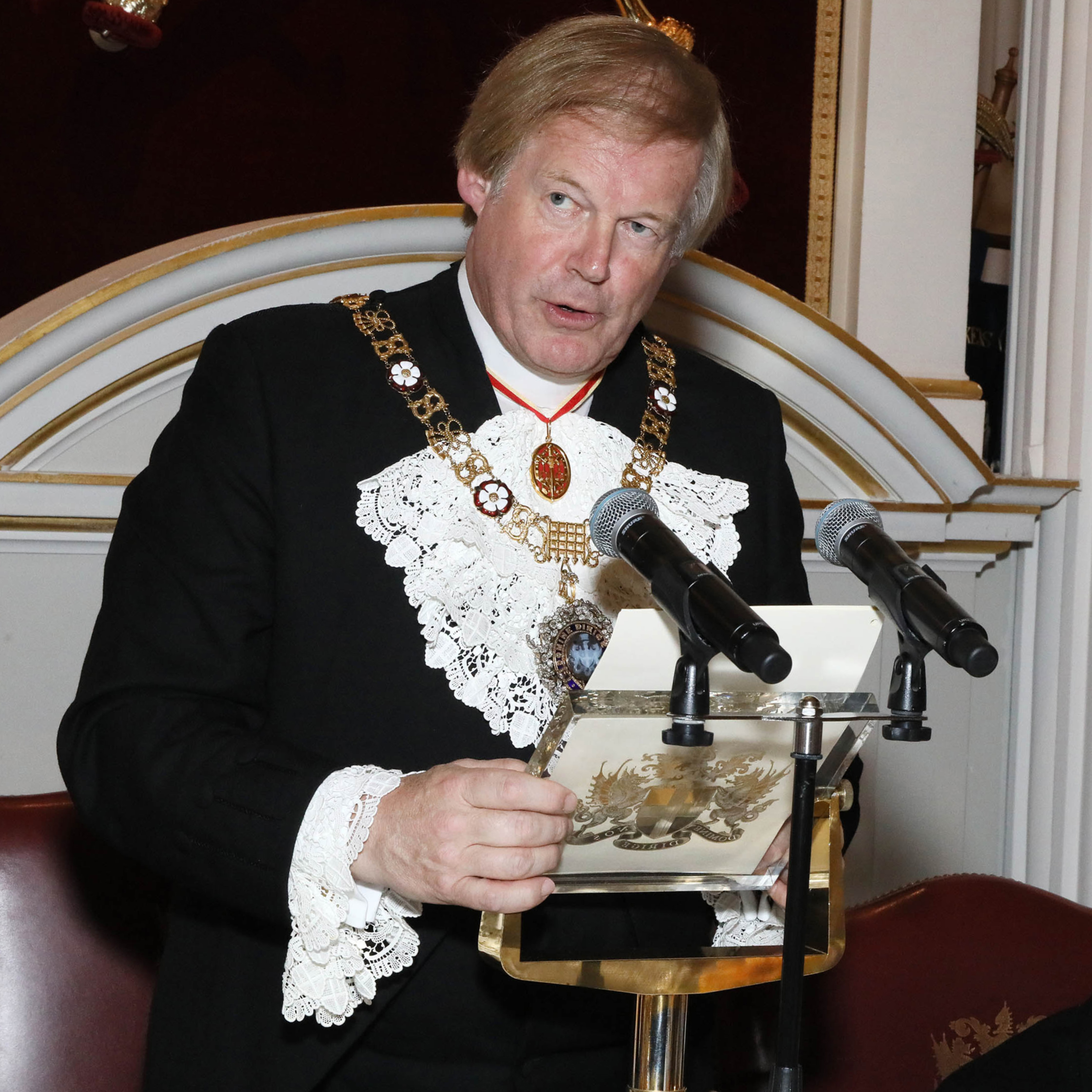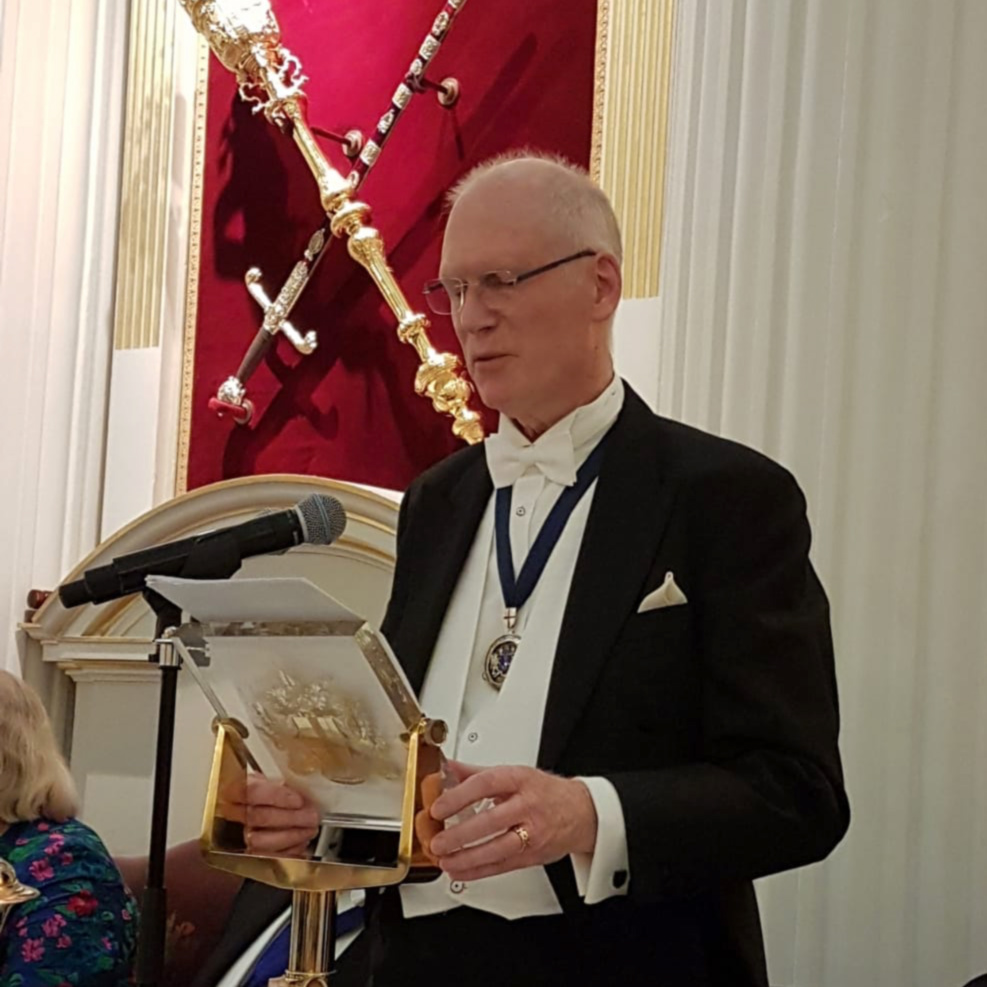 ---
Basketry of the Year Award 2018
The Worshipful Company of Basketmakers is pleased to announce the winners of the Basketry of the Year Competition 2018. Thanks to the generous financial support of the Charitable Trust and support from the Basketmakers' Association, we are delighted to host this prestigeous annual event.
​​​​​​​
This craft competition aims to highlight and record the rich diversity of current basketmaking in this country, to encourage excellence in basketmaking and increase the levels of skill and awareness of our heritage craft.

This year's winning Basketmakers will receive their prizes at the Company's Annual Banquet at Mansion House, on Wednesday, 26th September 2018.

The four winning baskets will be displayed and auctioned at the Spring Ball at Drapers' Hall on Saturday, 18th May, 2019. We look forward to welcoming many to the Spring Ball in our celebratory 450th Anniversary Year. There will be an opportunity to bid for one of these stunning pieces at the Ball, the professional Auctioneer is a Member of the Company so be prepared for a lively auction! The money raised at the Auction will go to The Worshipful Company of Basketmakers' 2011 Charitable Trust (Registration No. 1141986).
​​​​​​​
​​​​​​​A handmade basket makes a great gift!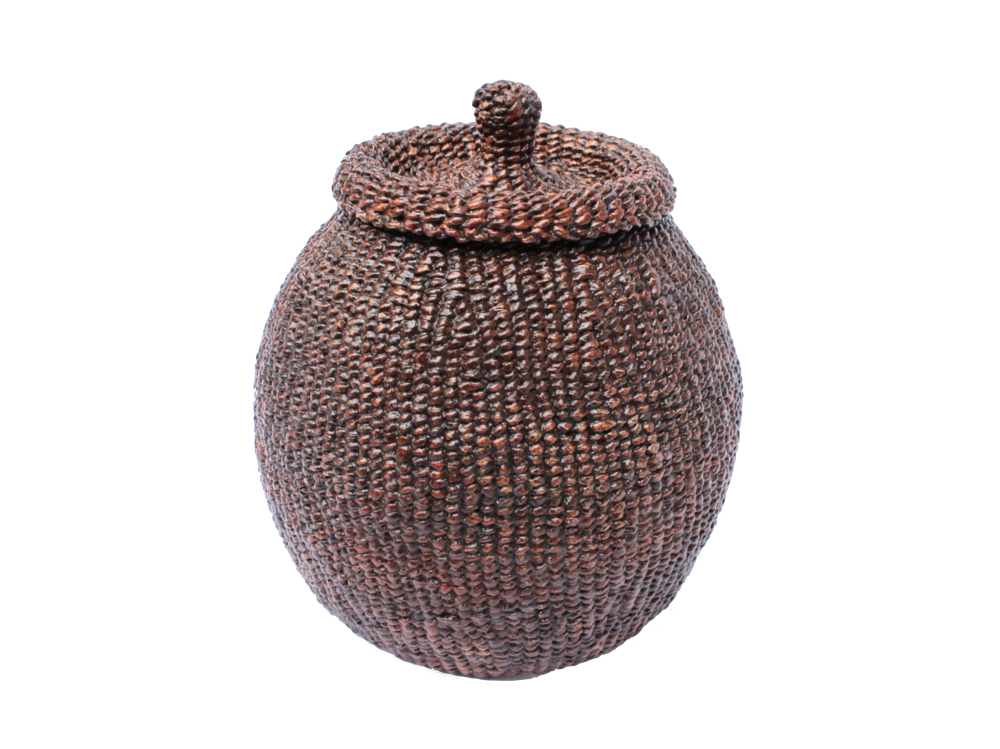 First Prize UK
Barbel Roerig
Round Basket with lid

Technique
Pairing, stiffened with rice glue then coated with wood stain and laquer

Dimensions
Height  23cm (with lid)
Width   15cm (at base)

Materials
​​​​​​​Twisted strips of Newspaper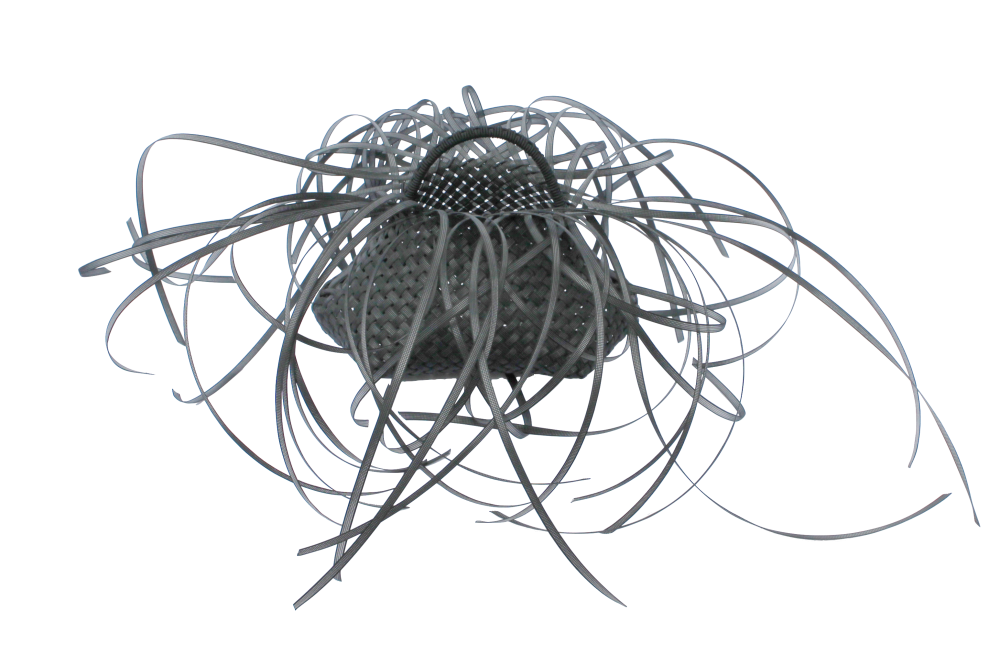 Second Prize UK
Sarah Paramor
Dark Tendril Bag

Technique
Bias Plaiting

Dimensions
Height  60cm x Length 60cm x Width 60cm
​​​​​​​
Materials
​​​​​​​Rigilene (Corsetry Boning) and Elastic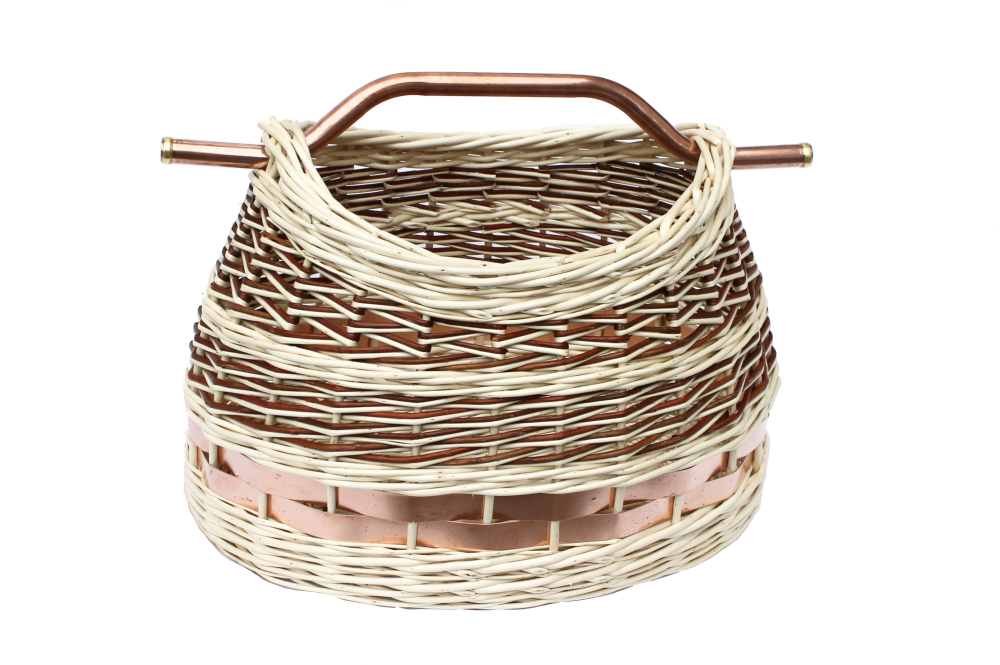 Third Prize UK
Debbie Hall
Copper Highlights Basket

Technique
Stake and strand basketry with homemade copper pipe handle

Dimensions
Height  29cm x Length 40cm x Width 27cm

Materials
​​​​​​​Willow, copper sheet, copper pipe, brass 'olives'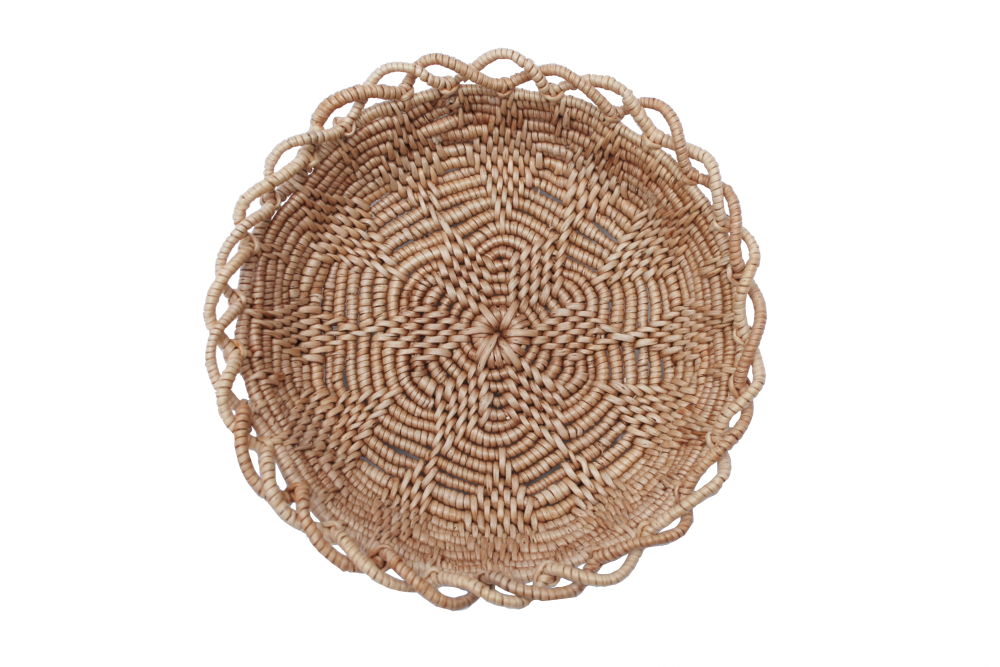 International Prize
Jonas Hasselrot
Traditional Basket for Sugar Cubes or Small Candy

Technique
Coiling

Dimensions
Height  35mm x Width 120mm

Materials
​​​​​​​Birch roots
Livery Dinner July 18th 2018
Skinners' Hall
There was a full house at Skinners' Hall for the Trade Dinner in July.

During the afternoon before the dinner three new Yeoman were welcomed into the Company, Sue Kirk, Karen Lawrence and Sally Roach. Also Mark Cooper was installed as a new Court Assistant and William Boucher-Giles was clothed in Livery. The Reverend Andrew Keep was installed as the new Honorary Chaplain.

Guests at the dinner had the opportunity to view and purchase Yeoman's work as well as see the winning entries of the Basketry of the Year 2018 competition before being called to dine.

During the dinner Betty Grace was presented with a Lifetime Achievement Award. Guests heard a speech from Jo McCallum. Jo was a recipient of support from the Charitable Trust for a project she carried out which included working in Japan with Bamboo Weavers then in Australia working with Architecture Students using digital modelling & fabrication methods to create a large woven structure.

The guest speaker for the evening was Greta Bertram. Greta, a member of the Basketmakers' Association and current Curator of the Crafts Study Centre at the University for the Creative Arts in Farnham, gave a fascinating talk on the use of basketry during the First World War. Guests were enthralled to hear about the many ways basketry played a vital part in the conflict, not least for transporting carrier pigeons to the front line!

This was the last dinner at Skinners' Hall in Prime Warden, Stephen Gee's year of office and he was delighted to welcome Masters from the Bakers, Butchers, Fruiterers and Girdlers Companies to join him on this special occasion.
​​​​​​​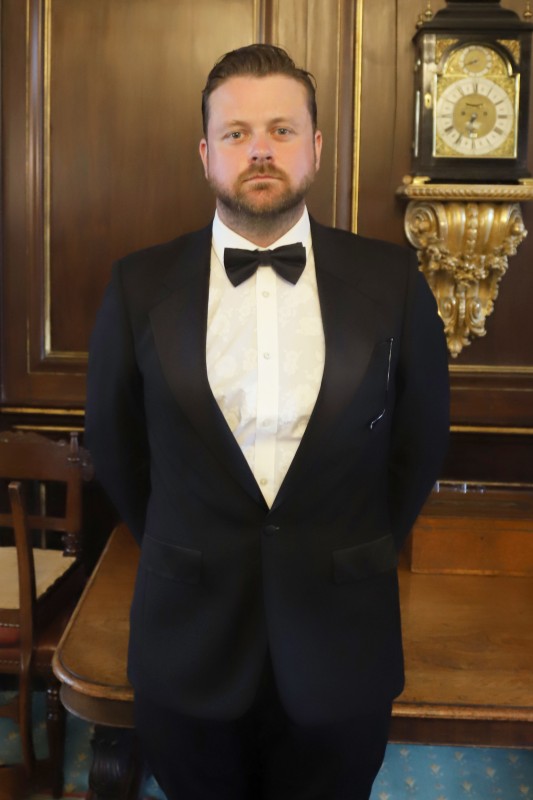 William Boucher-Giles
Liveryman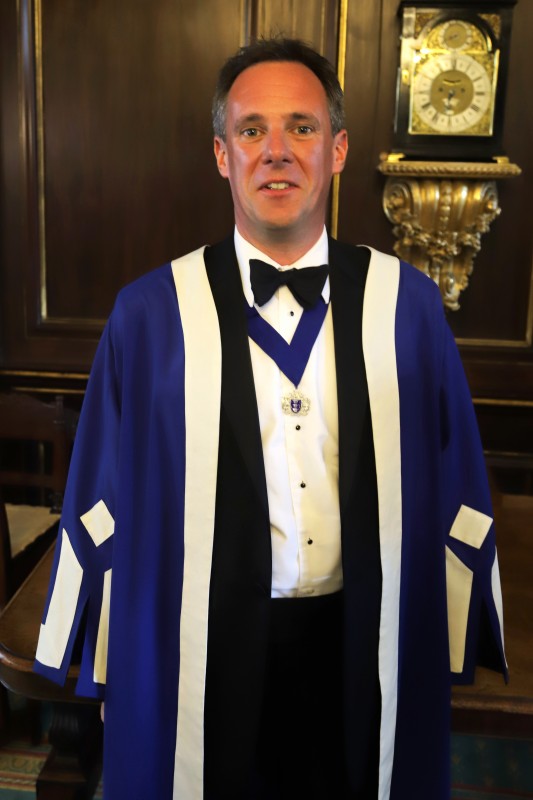 Mark Cooper
Court Assistant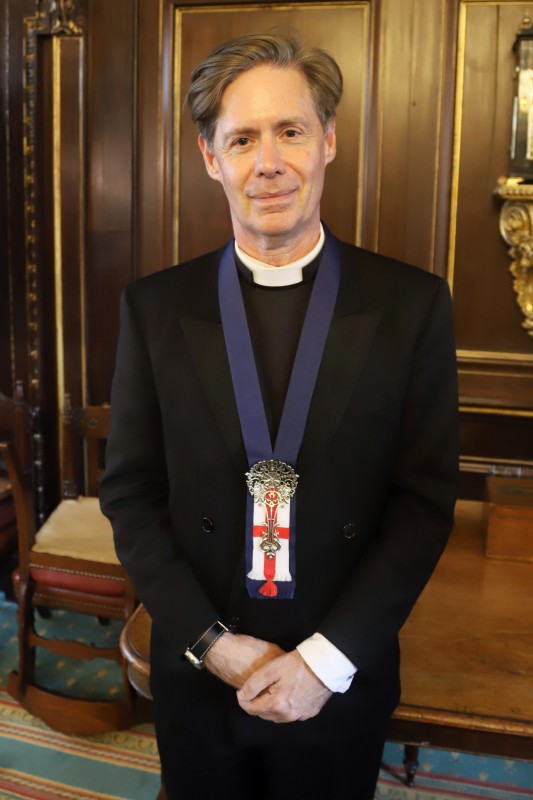 Reverend Andrew Keep
Honorary Chaplain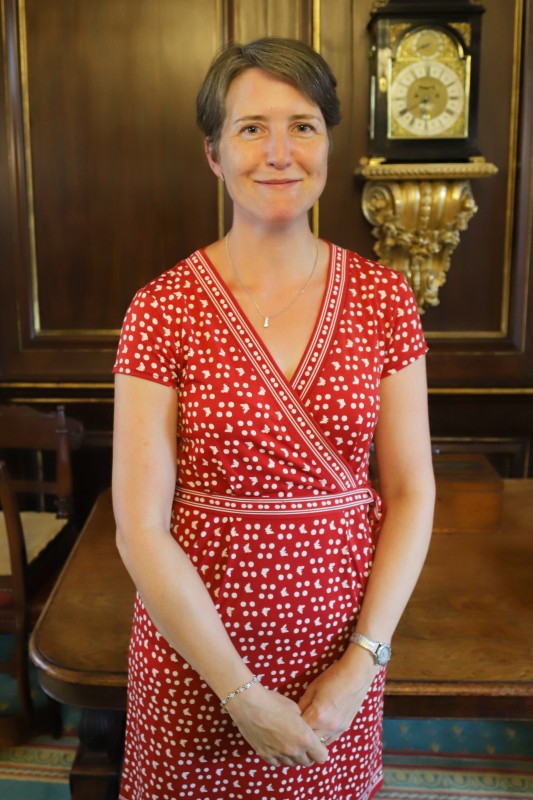 Yeoman Member
​​​​​​​Karen Lawrence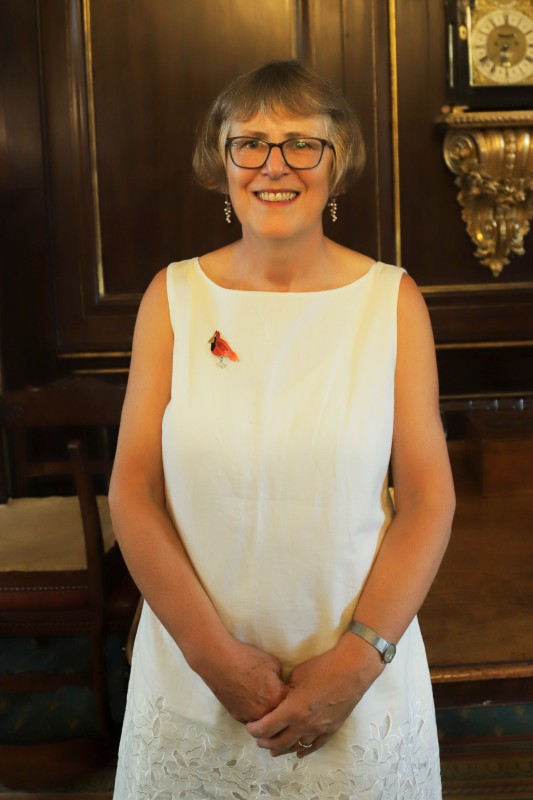 Yeoman Member
​​​​​​​Sally Roach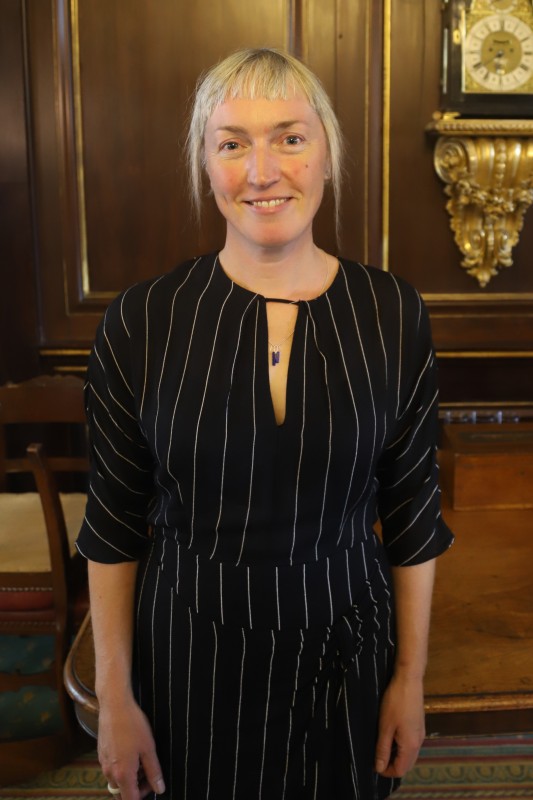 Yeoman Member
Sue Kirk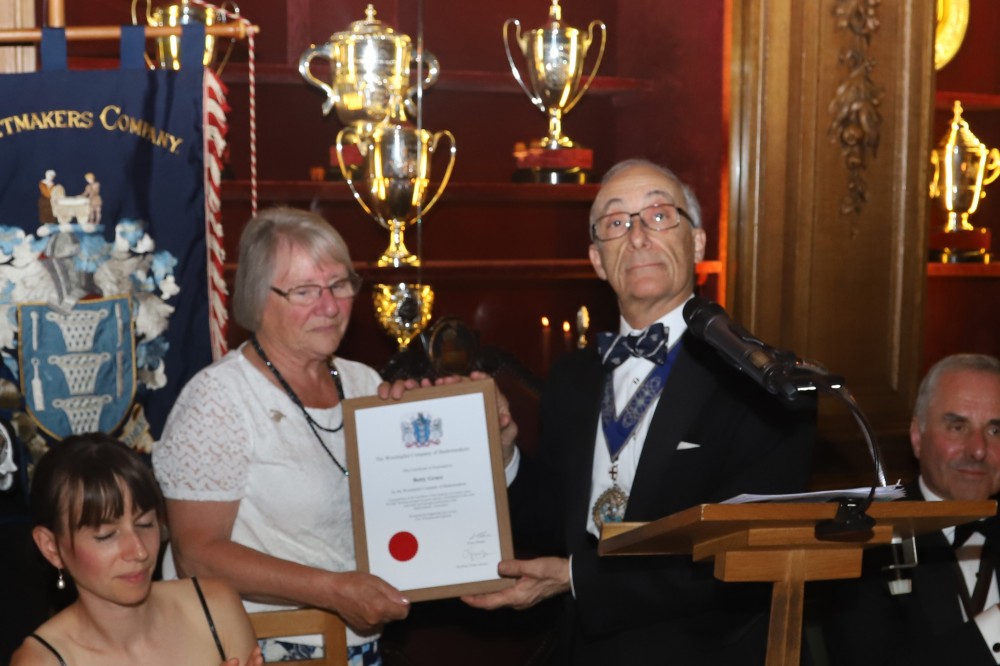 Betty Grace receiving
Lifetime Achievement Award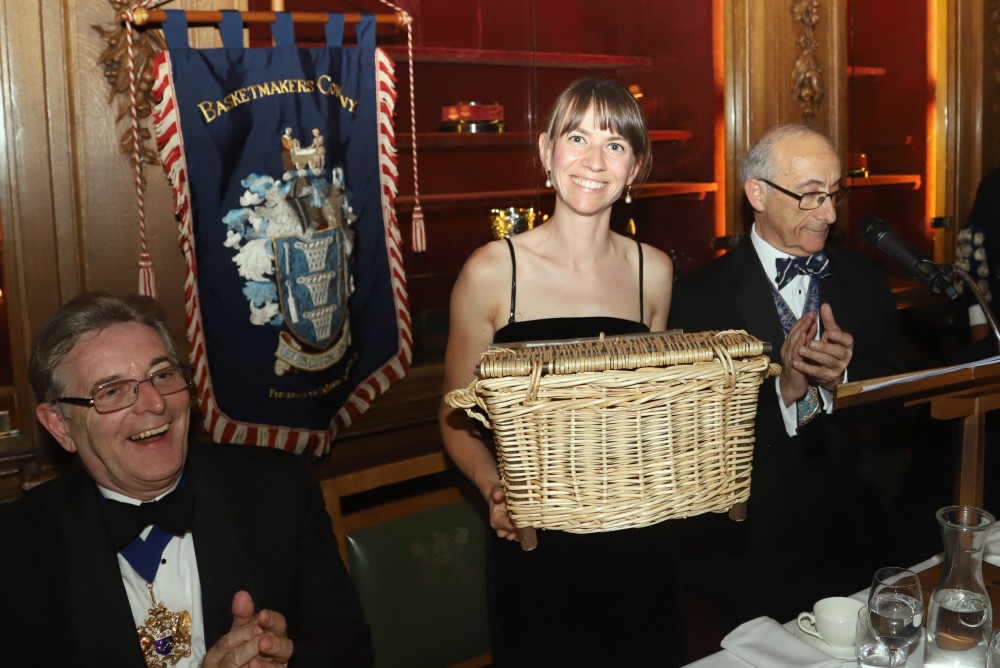 Greta Bertram
Guest Speaker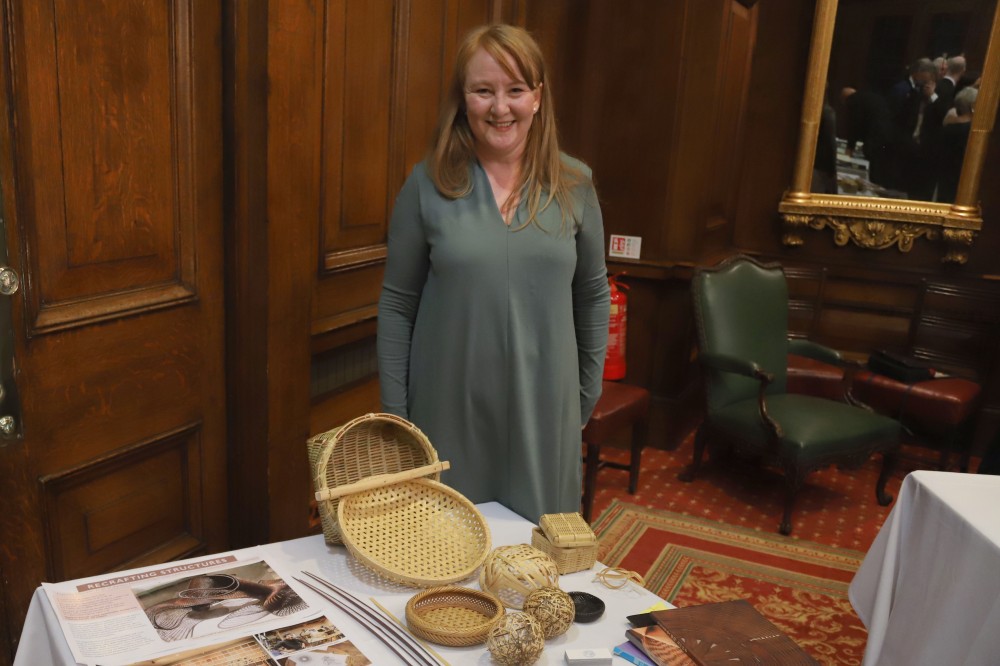 Jo McCallum
Charitable Trust Beneficiary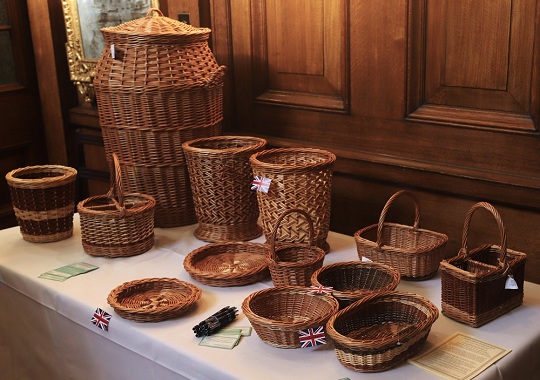 The Baskets of Yeoman Member
Paul Weir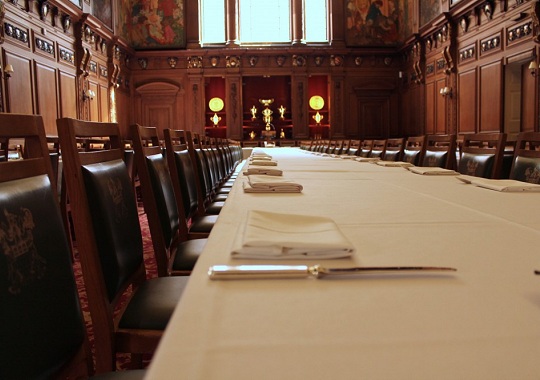 The Skinners' Hall
Ready for Dinner
Prime Warden - Jailed and Bailed !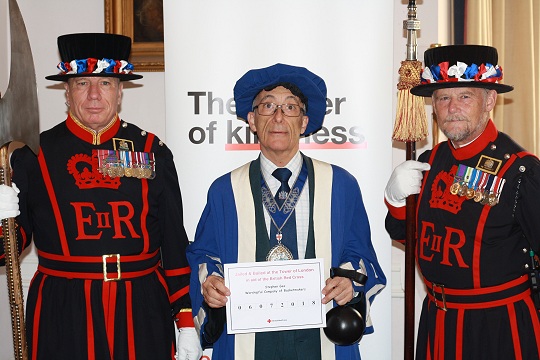 In early July, our Prime Warden, was 'Jailed and Bailed'! He appeared in Court at the Old Bailey, accused of various crimes and was then taken to the Tower where he was suitably chastised.
​​​​​​​
I am pleased to say that this was all in aid of raising funds for the Red Cross, and due to the generosity of Members, just over £2,000 was raised and the Prime Warden is now a free man.
​​​​​​​
Prime Warden, Stephen Gee, would like to thank you all for your very generous donations and he is very relieved not be locked up in the Tower!
Summer Dinner 2018 - Barber Surgeons' Hall
The 2018 Summer Dinner was held at Barber Surgeons' Hall. Guests were able to enjoy the lovely surroundings of the Hall's garden before moving to the front of the Hall for a display by the Company of Pikemen and Musketeers of the Honourable Artillery Company. In a special display Members were able to see all their weaponry and striking uniforms and then had a chance to speak to the actual Pikemen and Musketeers and find out a bit more about them. 
Everyone then returned to to dine in the wonderful Livery Hall which has the magnificent Holbein painting of Henry VIII uniting the Barbers' and Surgeons' Companies in 1541/2 on display.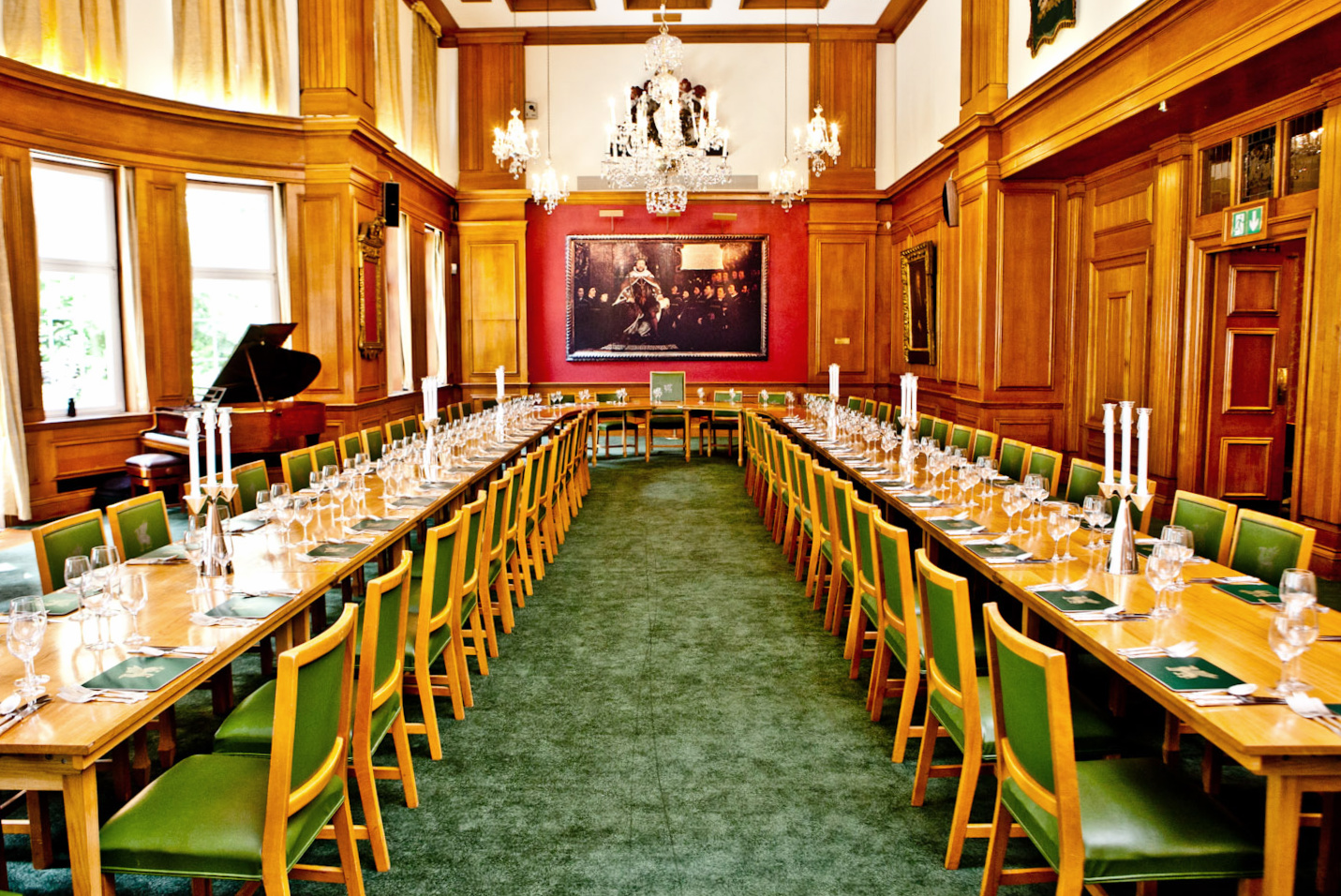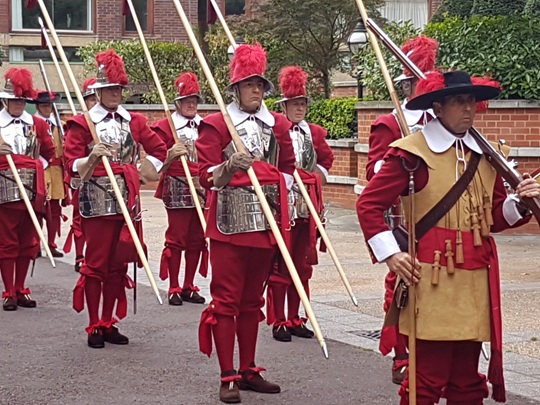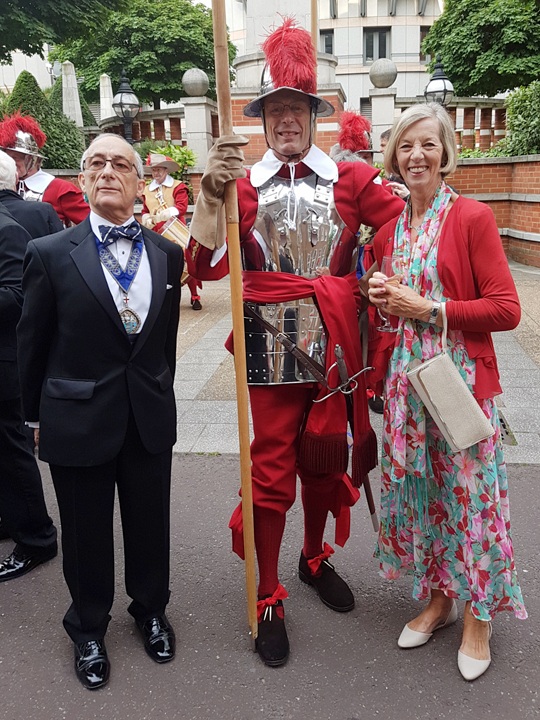 Prime Warden Stephen Gee and Diane Bundock
with a Pikeman at the Barber Surgeons' Hall