Latest News
This page is for News on the current year from 10th October 2019 - Prime Warden Anne Holden

To view News from the 450th Anniversary year 2018/2019  -  Prime Warden Chris Hipkins please click here

Installation Day
10th October 2019

Installation Day is one of the most important days in the Company's Calendar and this year took place on Thurs 10th October.
The Wardens, Past Prime Wardens and Court Assistants processed into the Guild Church of St Margaret Pattens to take part in a lovely service along with many other Members of the Company. An interesting sermon was given by Reverend Andrew Keep and the accomplished choir led the hymns.
​​​​​​​
Members then moved to Bakers' Hall for lunch before Common Hall and the Ceremonial Court in the afternoon. At Common Hall Immediate Past Prime Warden Chris Hipkins summarised his time as Prime Warden, citing the success of the special and unique events held during the 450th Anniversary year of the Company.

Jonathan Pyzer reported on the Comapny's finances and declared them to be in a comfortable position. Graham Aslet announced how donations by the Charitable Trust have been made during the past year.

There were a couple of 'Goodbyes' to be said, firstly Christiane Gunzi will be stepping down from her Honorary role as Trade Advisor, and Fiona Janczur performed her last official duty as Clerk to the Company. Chris Hipkins thanked them both and presented each with a flower filled basket. It was very clear how much Fiona's hard work and dedication has been appreciated over the last five and half years. Fiona responded with a very emotional yet entertaining speech, she also wished the Company and the new Clerk the very best for the future.

A warm welcome was extended to newly installed Clerk, Sarah Sinclair.

Anne Holden was installed as the new Prime Warden of the Company. Anne is only the second woman to become Prime Warden of the company, something she is very proud of. Anne then closed Common Hall with a speech giving some details of the year ahead.

The Ceremonial Court was opened where Lewis Bloch was installed as the new Upper Warden and Roger Harper MBE as the new Under Warden. Then Liverymen David Crowley, Sahsa Keir, James Lord and Vicky Nugee were installed as the new first year Stewards.
​​​​​​​
With the new team in place we look forward to another successful year ahead.
​​​​​​​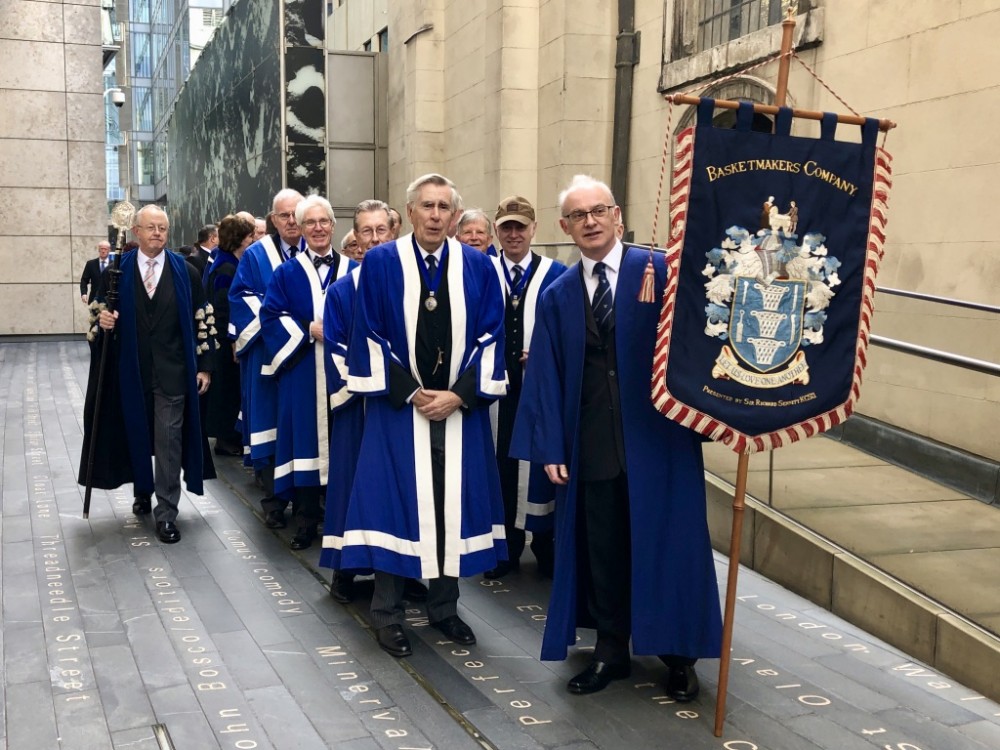 ---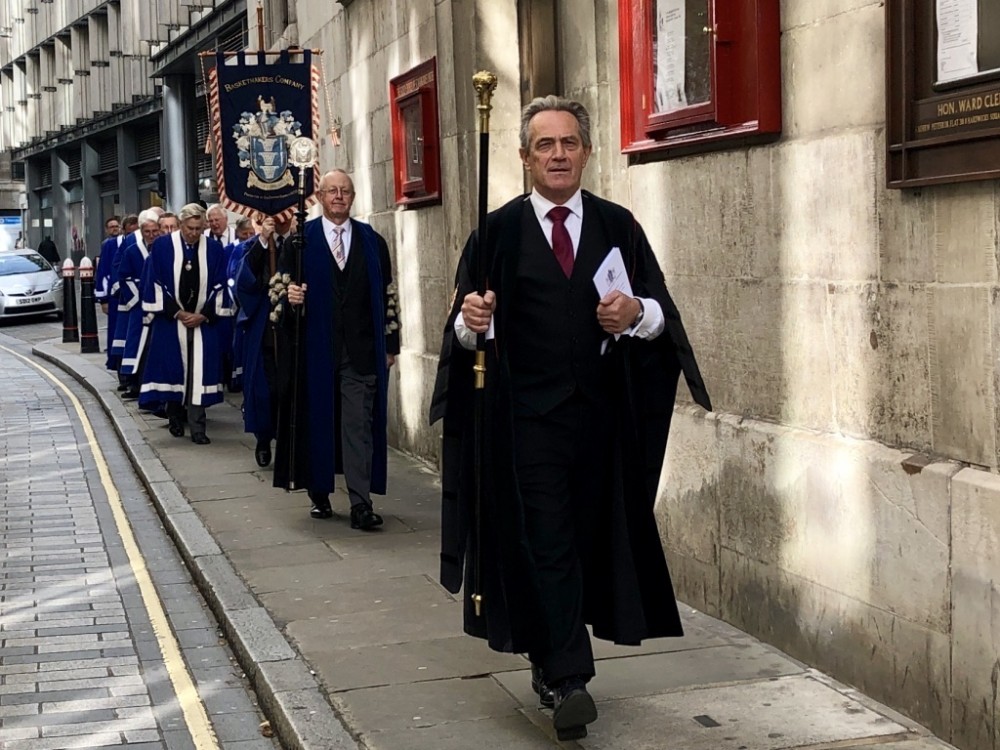 ---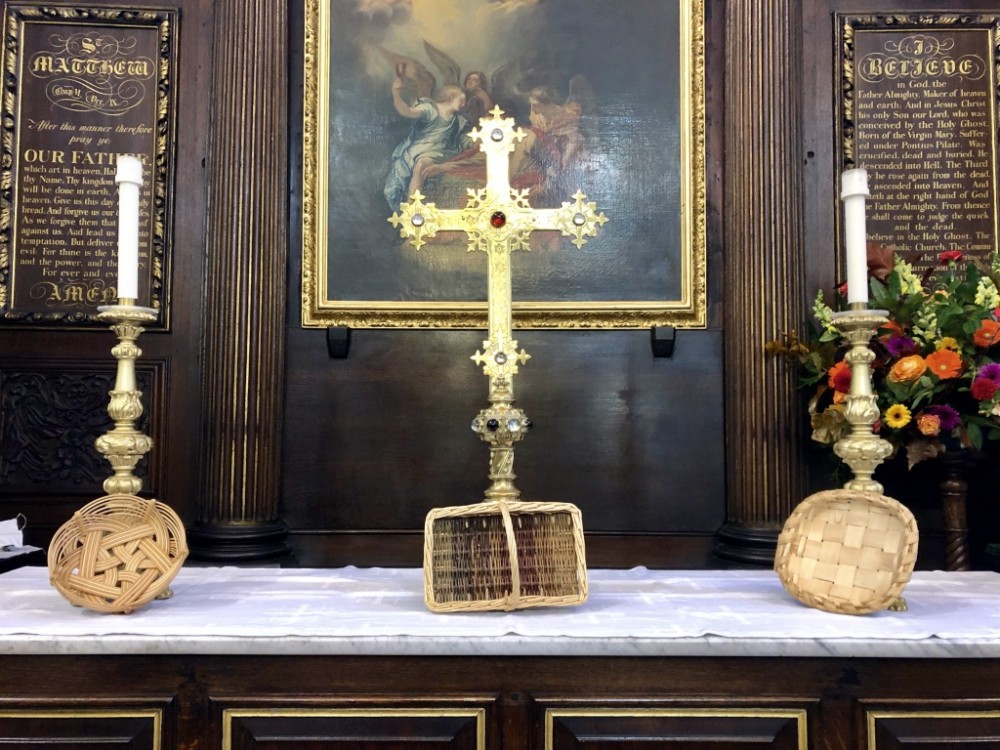 ---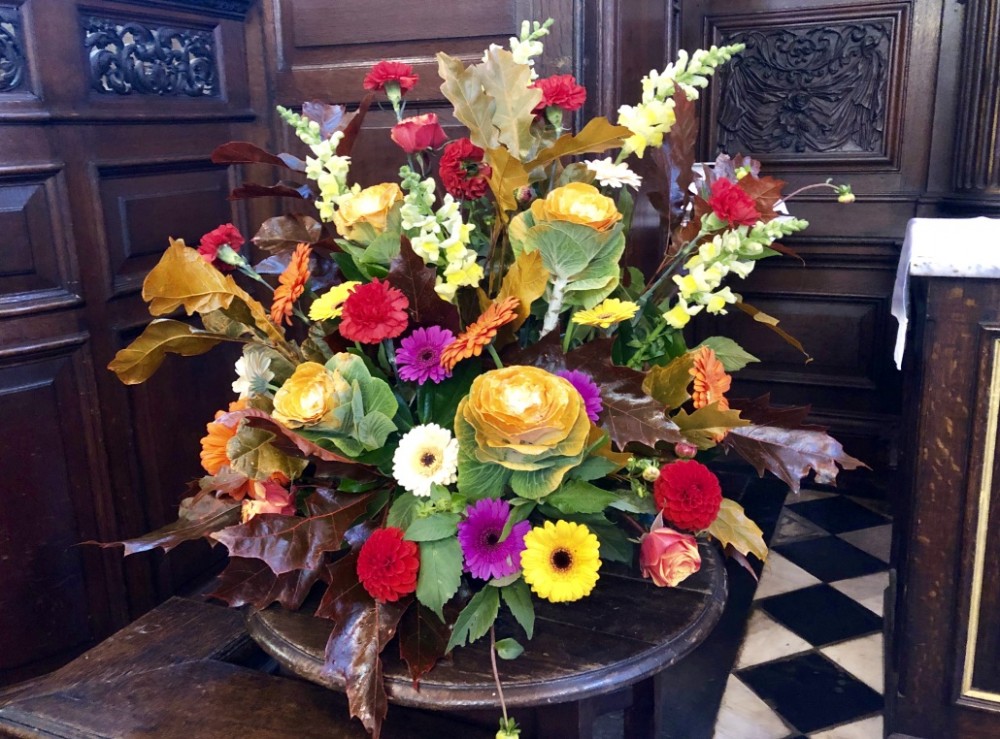 ---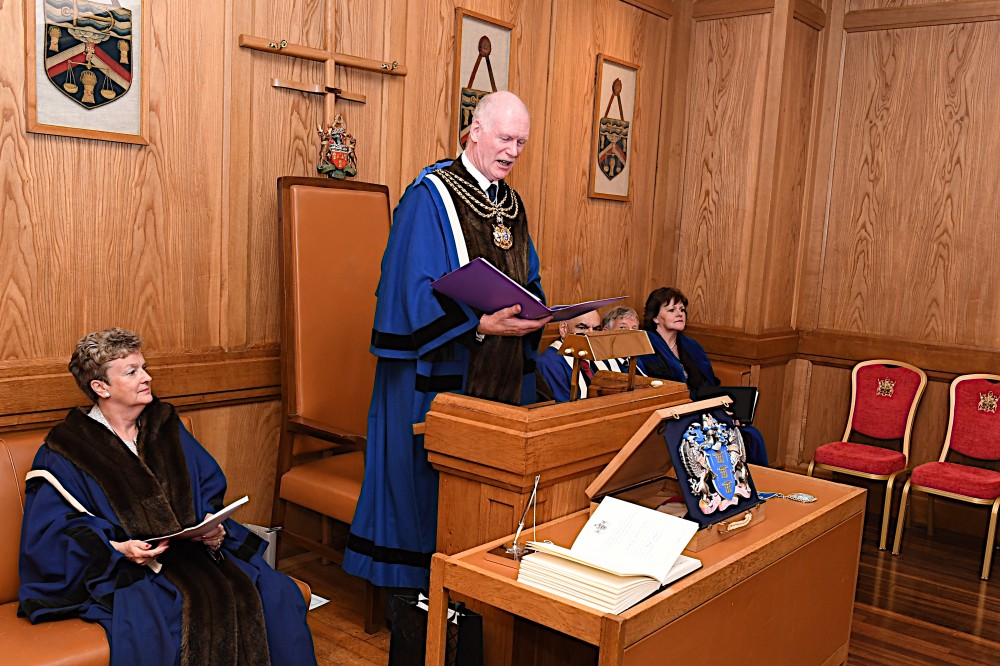 Chris Hipkins delivering his final speech as Prime Warden
​​​​​​​ 
---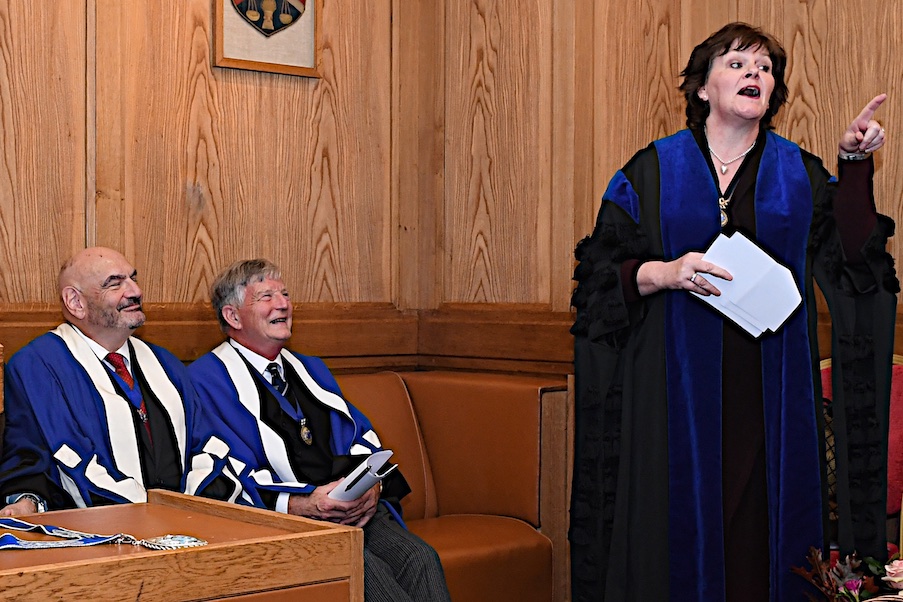 Fiona Janczur giving her entertaining verdict on the six Prime Wardens she has served as Clerk
---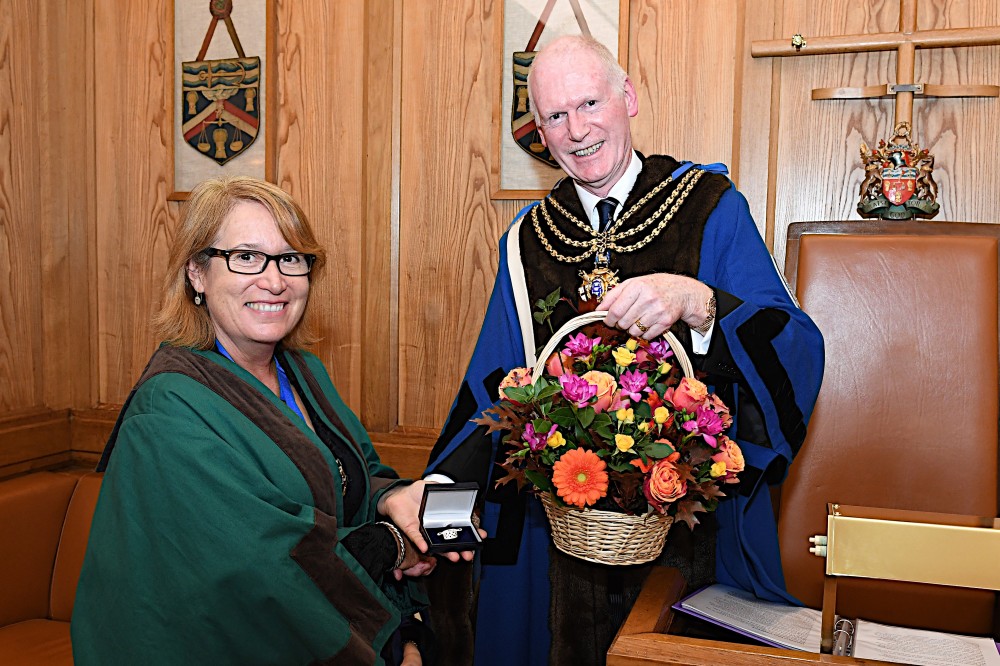 Immediate Past Prime Warden Chris Hipkins presenting flowers to outgoing Trade Advisor Christiane Gunzi
​​​​​​​
---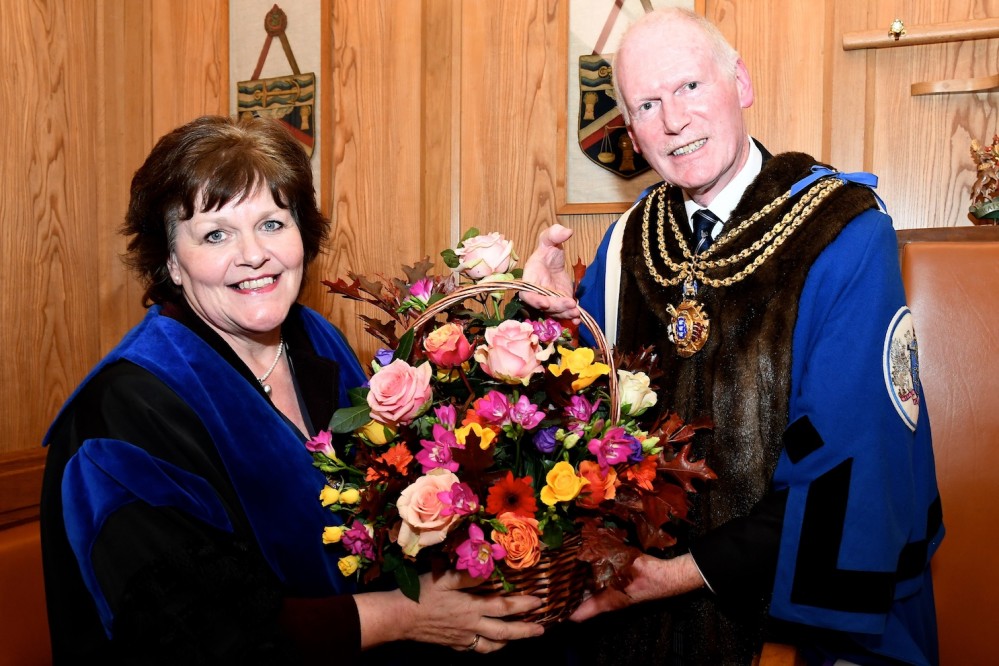 Immediate Past Prime Warden Chris Hipkins presenting flowers to outgoing Clerk Fiona Janczur
​​​​​​​
---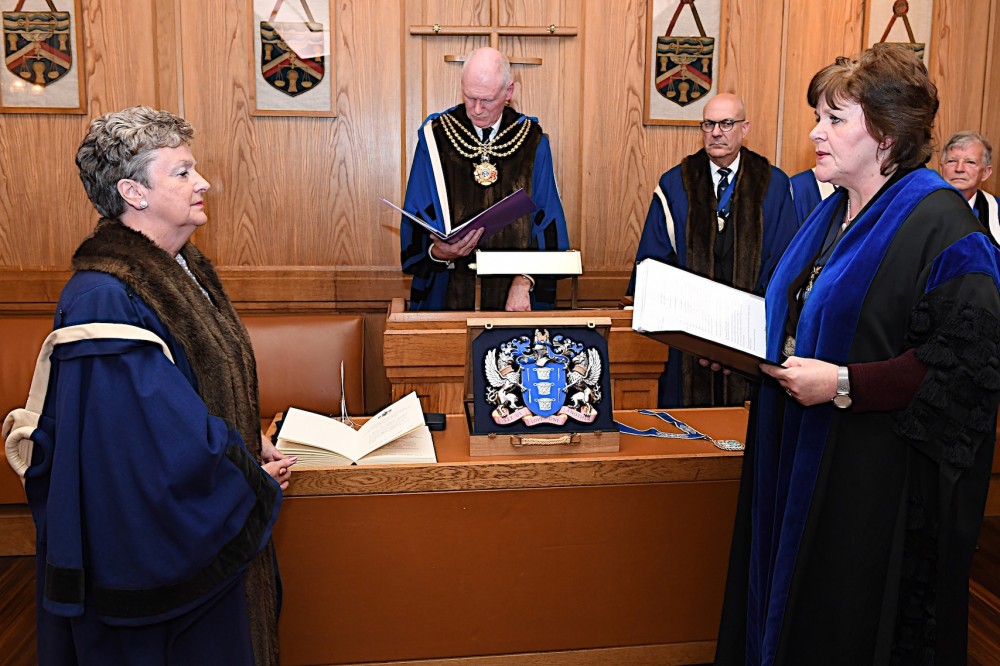 The carved Coat of Arms presented to the company by Chris Hipkins during his year on display during proceedings​​
---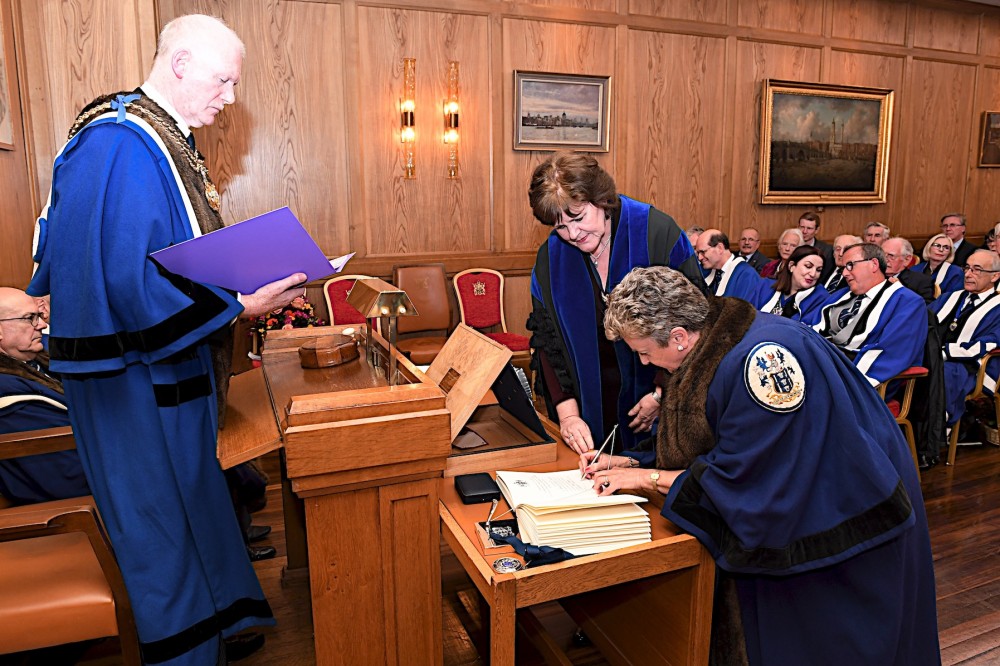 Prime Warden Anne Holden signing the declaration
​​​​​​​

---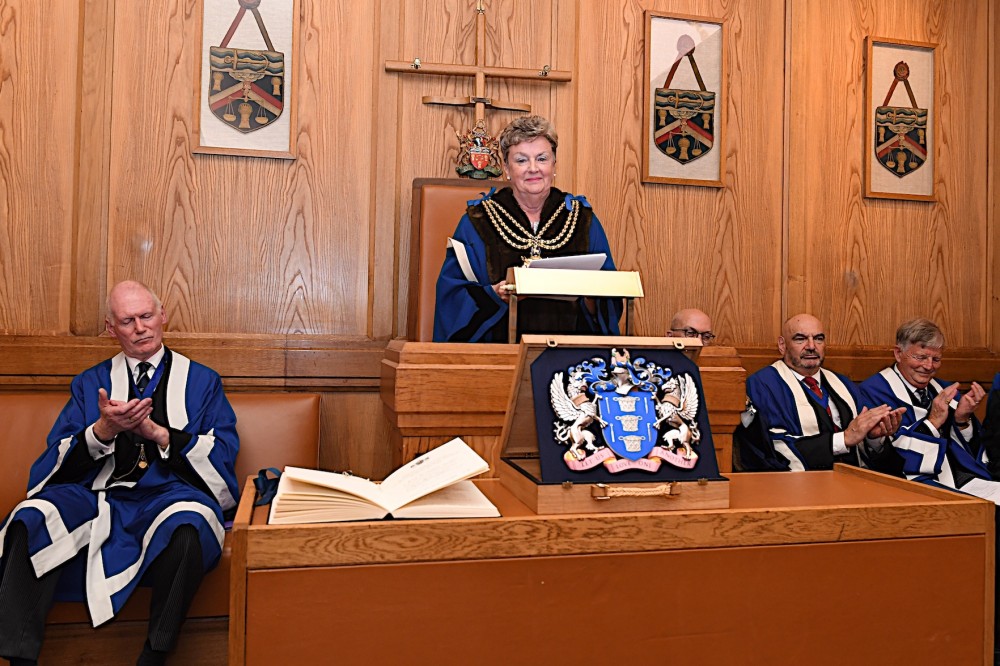 Prime Warden Anne Holden takes the Chair
​​​​​​​

---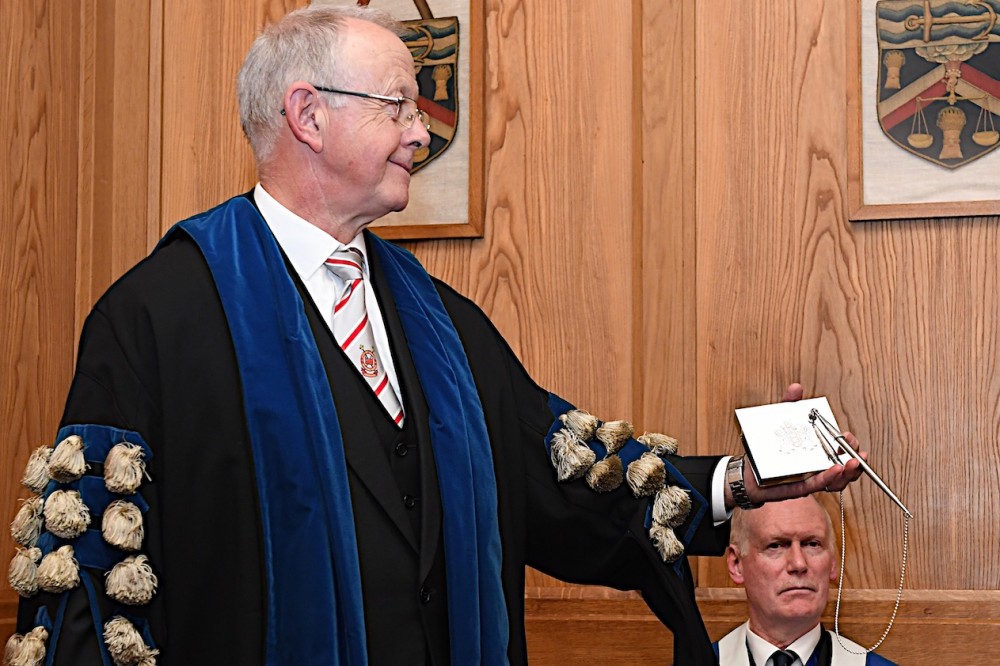 Beadle showing the engraved silver pen and stand gifted to the Company by Prime Warden Anne Holden
---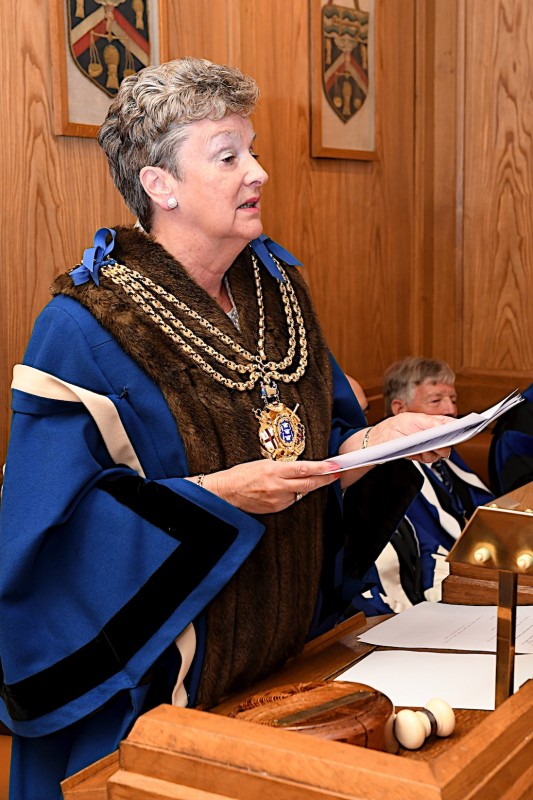 Anne Holden delivering her maiden speech
as Prime Warden

---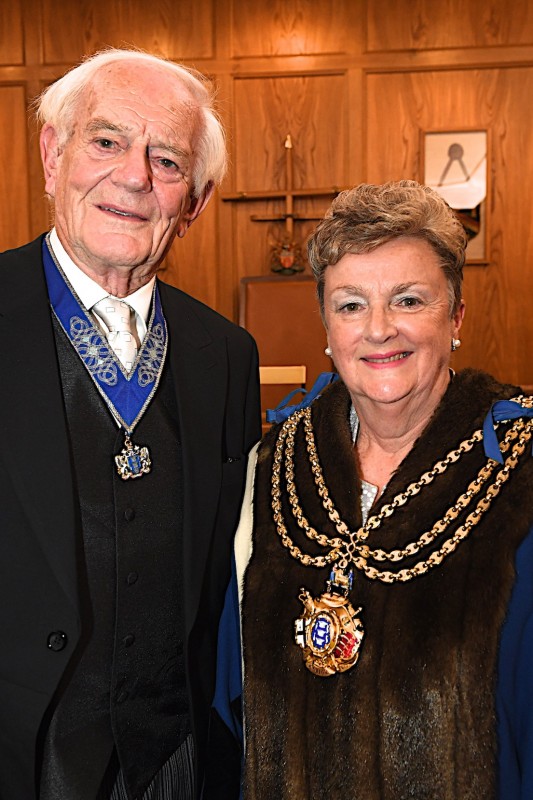 Prime Warden Anne Holden with
​​​​​​​her Consort, husband Robert Holden

---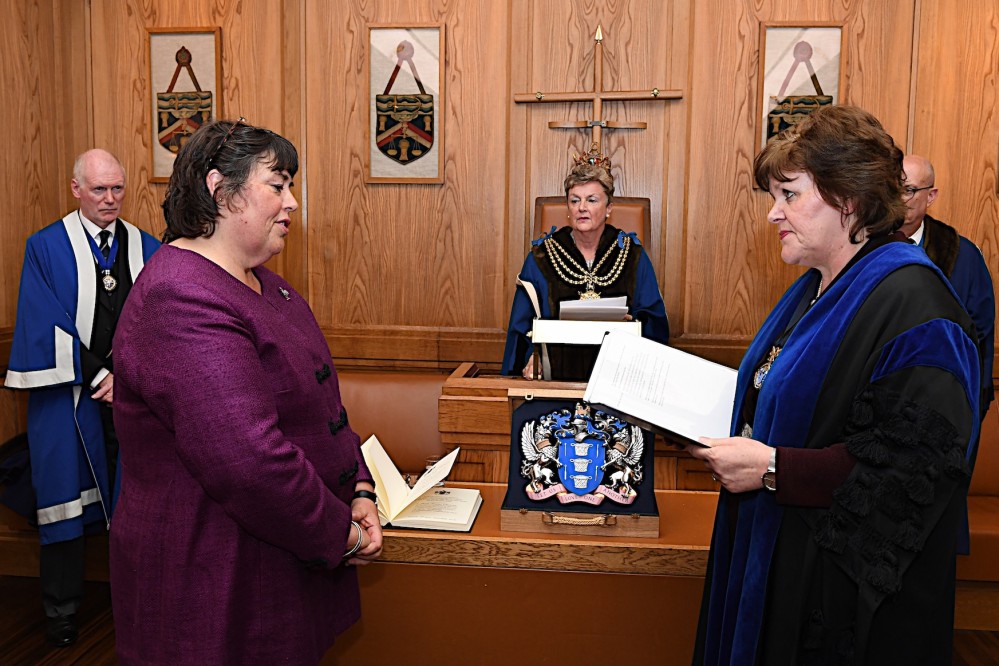 Final ceremonial duty of outgoing Clerk Fiona Janczur
for new Clerk Sarah Sinclair
---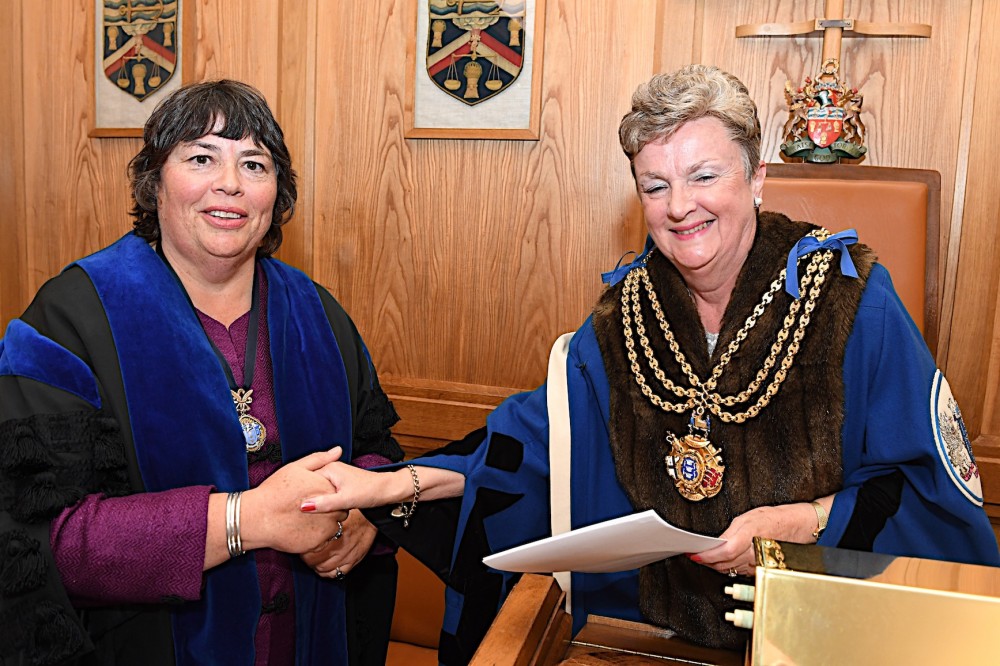 Prime Warden Anne Holden Congratulating
​​​​​​​new Clerk Sarah Sinclair
---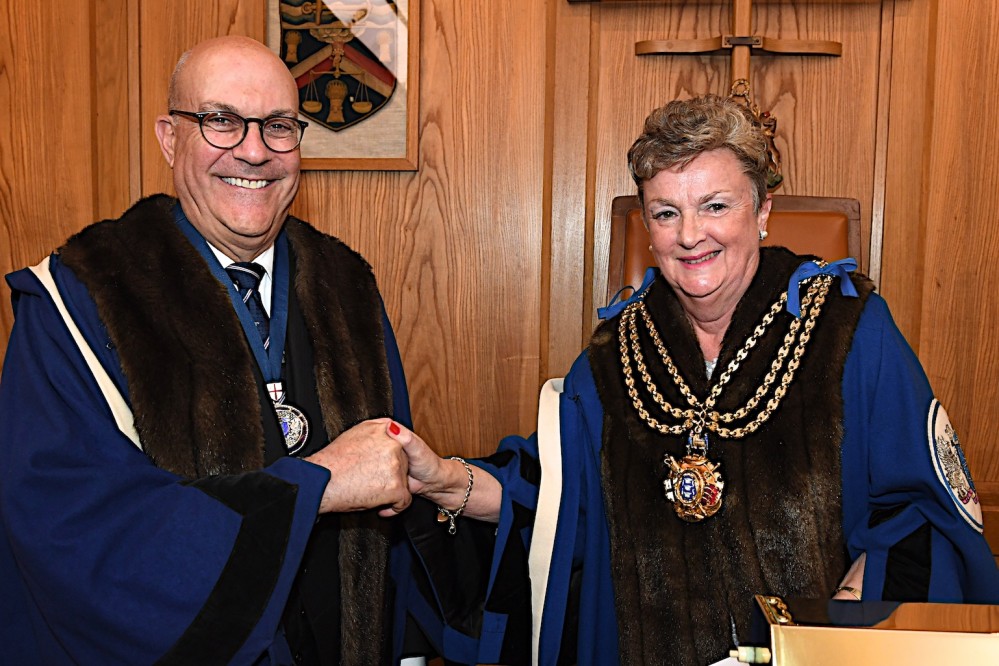 Prime Warden Anne Holden Congratulating
​​​​​​​Upper Warden Lewis Bloch
---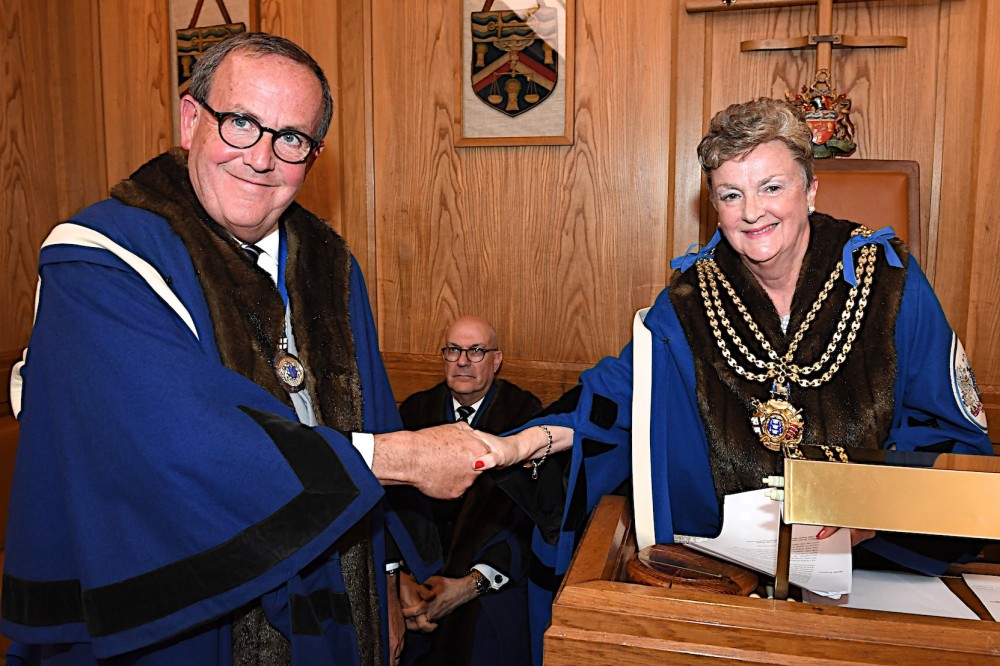 Prime Warden Anne Holden Congratulating
​​​​​​​Under Warden Roger Harper MBE
---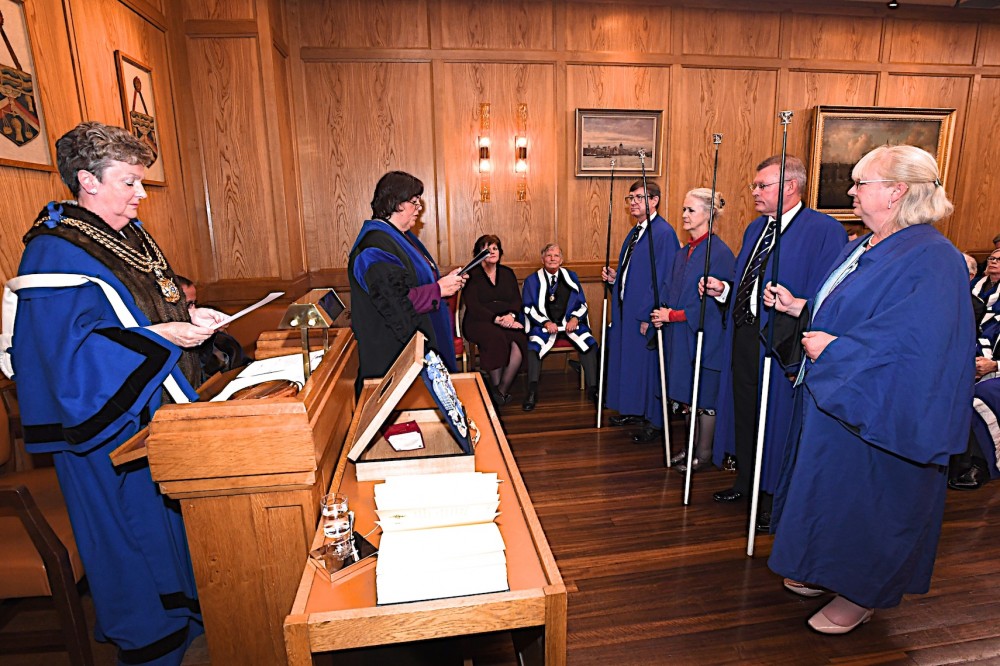 Installation of new Stewards
​​​​​​​

---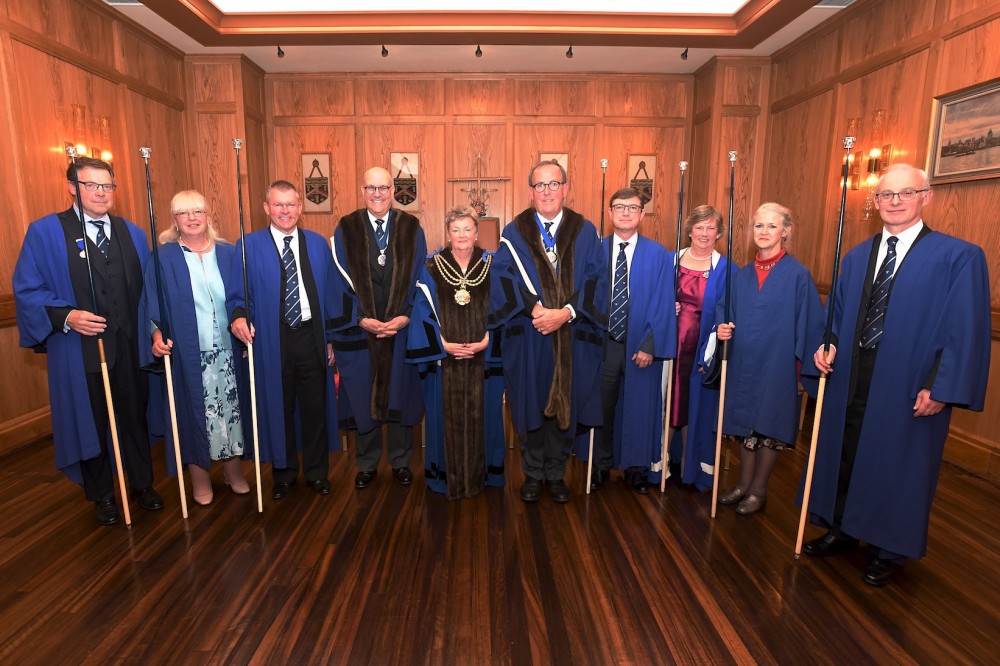 Wardens and Stewards 
​​​​​​​2019 - 2010

---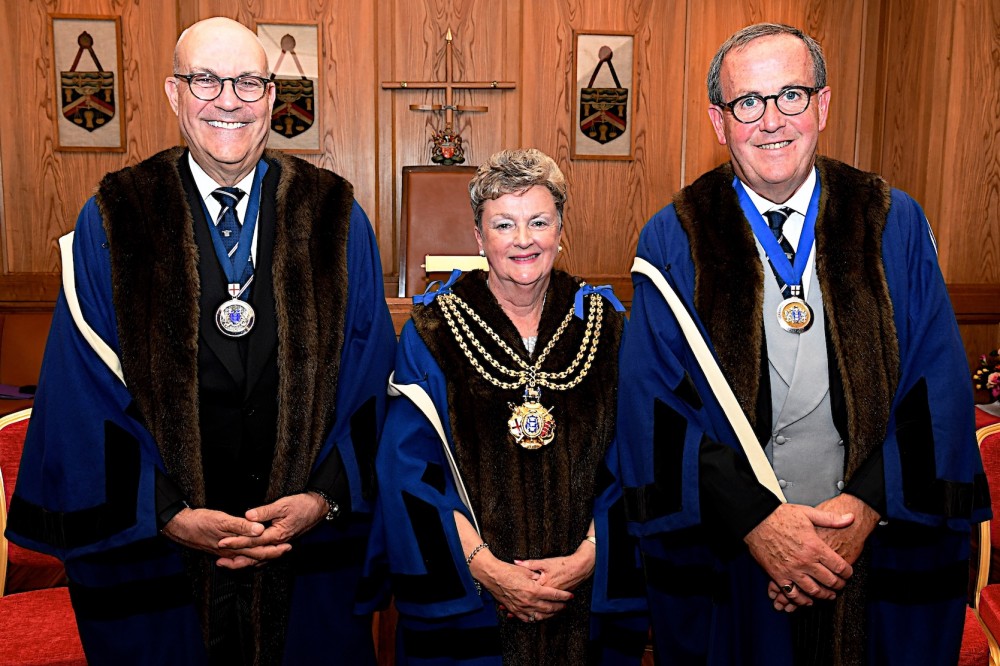 Wardens 
2019 - 2020

---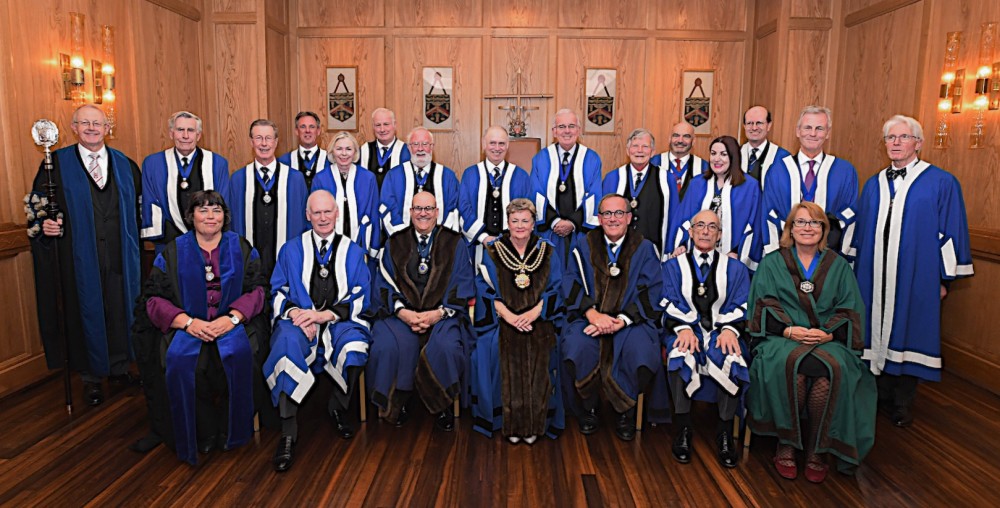 Court
​​​​​​​2019 - 2020
---